About Us
Reading Is Fundamental is committed to a literate America by inspiring a passion for reading among all children, providing quality content to make an impact and engaging communities in the solution to give every child the fundamentals for success. As the nation's largest children's literacy non-profit, Reading Is Fundamental maximizes every contribution to ensure all children have the ability to read and succeed.
What We Do And Why
There is a significant and cyclical literacy crisis facing America today and it begins with our children. Twenty-five million children in the U.S. cannot read proficiently.*  RIF believes that together we can make a real difference and set our children on a path of growth and opportunity.

RIF believes every child deserves an opportunity to own books, learn how to read, and obtain the fundamental building blocks to achieve their highest potential. Literacy opens doors and enables every child the chance to live their own journey.
We do this by:
Serving as the leader in generating awareness and a sense of urgency for the issue of children's literacy.
Supporting the implementation of these programs in sites across our country in partnership with leading community organizations.
Creating high-quality content and programs that address key literacy issues.
Engaging with individual volunteers, sites, community groups, and organizations that share our passion to ensure that impact is felt at the local level.
*Source:  Based on an analysis of NAEP test scores.
Our Vision

No child should grow up without knowing how to read. That's why Until Every Child Reads is Reading Is Fundamental's rallying cry and new campaign to inspire and engage communities, companies, literacy advocates, and individuals to join in our efforts to address the literacy crisis in America. Until Every Child Reads speaks to the heart of Reading Is Fundamental's mission, and we know that reading opens doors to opportunities – it enables children to learn, to discover, to grow, to lead and to foster empathy and understanding of others.
Equity and Empowerment through the
Power of Reading
Throughout its 55-year history, Reading Is Fundamental (RIF) has been a champion of racial justice and equity through literacy. During this time of national unrest, we join with many others to lean in and accelerate our commitment through our Race, Equity, and Inclusion initiative to leverage the power of books for positive impact and change.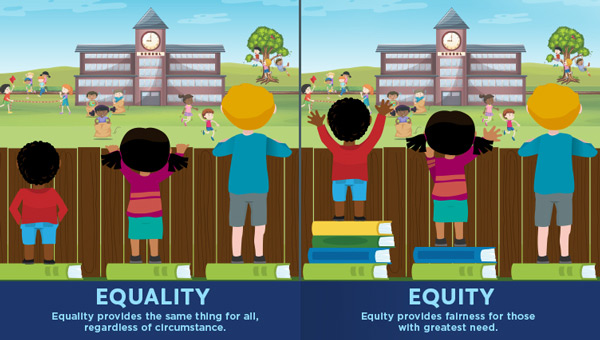 ​​​​​​
The RIF Team
RIF has established a committed and passionate team that shares a single-minded vision: We can create an opportunity for all children to be successful readers.