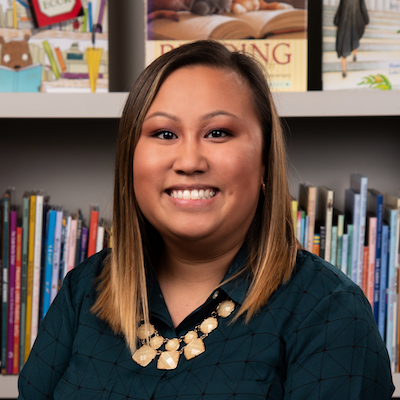 Ashlina Chin
Marketing Manager
Ashlina Chin joined Reading Is Fundamental in 2019 as the Marketing Manager. Her role is to create, curate, and manage relevant content for RIF's social media channels and eNewsletters. She is responsible for designing and implementing marketing plans to engage and attract followers, increase awareness of the literacy crisis in the U.S., and provide free, online support tools and resources to educators and literacy advocates.
Prior to joining RIF, Ashlina was a technical business analyst with National Geographic and held media education coordinator positions at two medical universities.
Ashlina holds a Master of Science in Plant Pathology from The Ohio State University and a Bachelor of Science in Environmental Sciences from Virginia Tech, with a minor in Chemistry.
FAVORITE CHILDREN'S BOOK
One of my happiest childhood memories is asking my mother to read this book to me every night before bed.