1-11 of 11 results for All Resources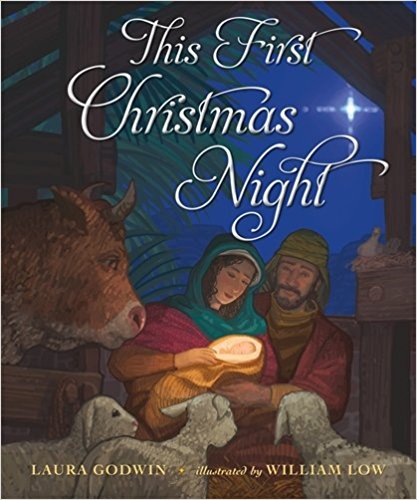 Written by Laura Godwin
Elegant, simple text and luminous art make this picture book an almost hymn-like meditation on the...
Pre-K - 2nd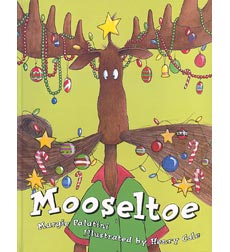 Written by Margie Palatini
When Papa Moose forgets to bring home a Christmas tree the family finds a new place to hang their ornaments
K - 2nd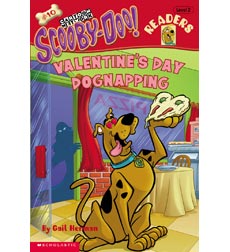 Written by Gail Herman
Haunted castles, sunken ships, scary monsters!! In solving any mystery at all, the silly and endearing Scooby-Doo will delight readers with his wacky adventures.
K - 2nd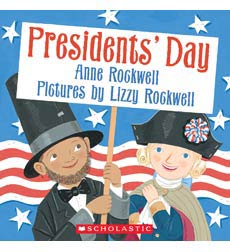 Written by Anne Rockwell
Mrs. Madoff's class learns about Presidents' Day and puts on a play about the men who inspired the holiday, particularly those featured on Mount Rushmore.
Pre-K - 3rd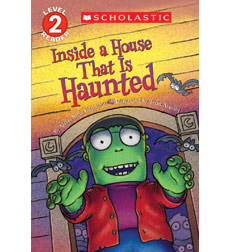 Written by Alyssa Satin Capucilli
Ghosts, spooks, skeletons and owls take turn scaring each other in a haunted house - but they really lose it when confronted by a trick-or-treater who knocks on their door
K - 2nd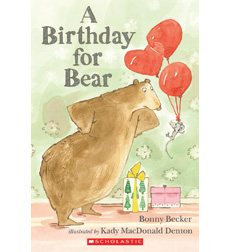 Written by Bonny Becker
Bear would like to spend his birthday alone cleaning his house, but Mouse, small and gray and bright-eyed, has other ideas. "Humorous and charming."—Children's Literature
K - 2nd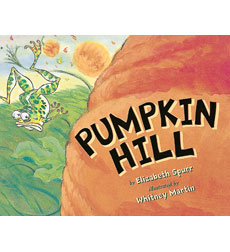 Written by Elizabeth Spurr
The seeds from a plump pumpkin grow into an army of roly-poly pumpkins. All it takes is a mighty...
Pre-K - 2nd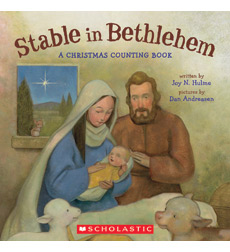 Written by Joy N. Hulme
Illustrated with stunning, jewel-toned art, and featuring a festive foil-trimmed jacket, this...
Pre-K - 2nd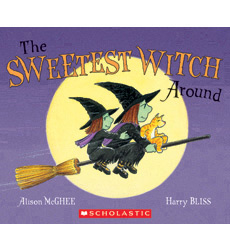 Written by Alison McGhee
It's Halloween night, and one very brave witch has decided to teach her little sister all about humans and what they enjoy, including some yucky stuff called "candy."
K - 2nd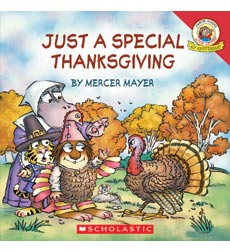 Written by Mercer Mayer
In these engaging picture books with minimal text, Mercer Mayer's Little Critter encounters the world and its challenges in hilarious and endearing ways.
Pre-K - 2nd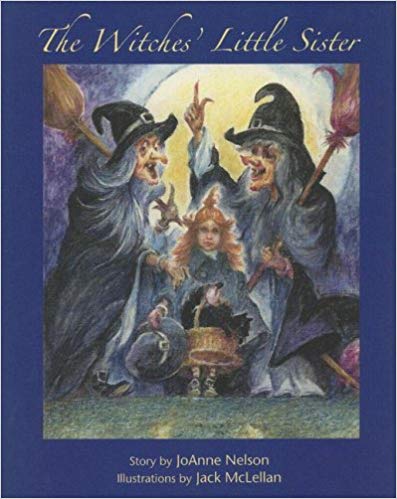 Written by Joanne Nelson
The witches' little sister has a magic witches broom, but in the process of getting ready to fly to the moon, she forgets everything including her broom, hat, cat, and light.
Pre-K - 2nd