1-7 of 7 results for "puerto rico"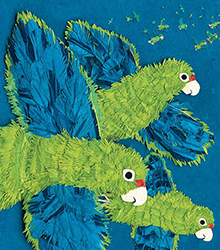 Written by Susan L. Roth and Cindy Trumbore
Long ago, Puerto Rican parrots raised their young, hunted for food, and made nesting holes in the...
3rd - 6th






Parrots Over Puerto Rico: Criss Cross
Answer clues based on definitions of the vocabulary words from Parrots Over Puerto Rico. Look for hints in the Word Bank. Print the puzzle or use on your tablet, phone, or computer.