Image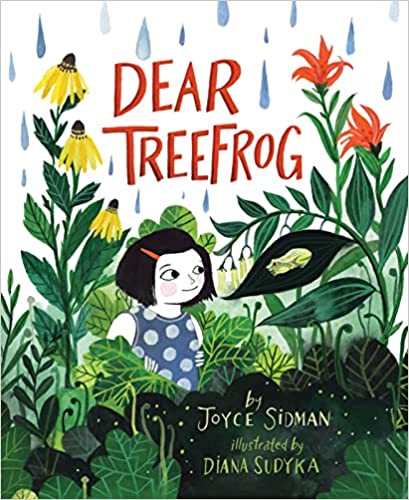 Copyright Year
2021-05-25
Dear Treefrog
I See You
suddenly
among the tangled green
a tiny dollop of
frog
where before
there was only leaf

. . . Are you new here too?

When a shy girl moves to a strange new home, she discovers a treefrog perched in a secret spot nearby and learns that sometimes, all it takes to connect with the people and the world around us is a little patience, a curious mind, and a willingness to see the world through a different perspective than your own.
Copyright Year
2021-05-25