Image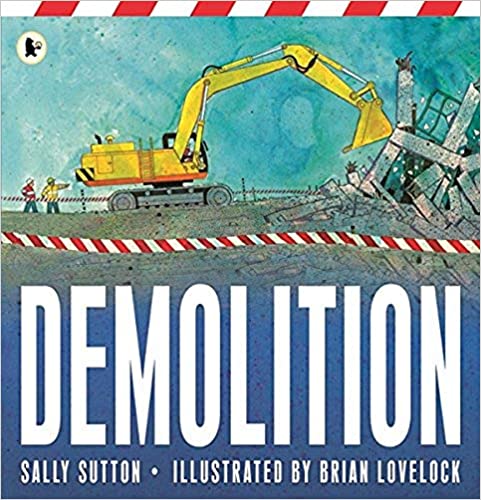 Copyright Year
2012-01-01
Publisher
Scholastic, Inc
Demolition
What's even more exciting to preschoolers than seeing big machines that build things? Watching the massive ones that tear them down!
Crush the stone. Crush the stone. Chip and grind and munch. Make new concrete from the old. Whirr! Churr! Crunch!
From the huge crane with a swinging ball (crack! ) to the toothy jaws that ram the walls (thwock! ), this rambunctious demolition, reverberating with sound words, is guaranteed to have small kids rapt. Bright spreads showcase the gargantuan machines in all their glory, and a pictorial glossary explains what each one can do.
Copyright Year
2012-01-01
Publisher
Scholastic, Inc