Image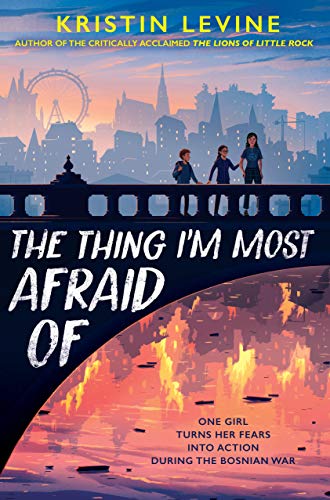 Copyright Year
2021-06-15
Publisher
G.P. Putnam's Sons Books for Young Readers
Thing Im Most Afraid Of
A new middle-grade tale from critically acclaimed, award-winning author Kristin Levine about facing your fears, set in Vienna during the Bosnian genocide.

Most twelve-year-olds would be excited to fly to Austria to see their dad for the summer but then Becca is not most twelve-year-olds. Suffering from severe anxiety, she fears that the metal detectors at the airport will give her cancer and the long international flight will leave her with blood clots. Luckily, she's packed her Doomsday Journal, the one thing that always seems to help. By writing down her fears and what to do if the worst happens, Becca can get by without (many) panic attacks.

Routines and plans help Becca cope but living in a new country is full of the unexpected--including Becca's companions for the summer. Like Felix, the short and bookish son of Becca's dad's new girlfriend. Or Sara, the nineteen-year-old Bosnian refugee tasked with watching the two of them for the summer. As Becca explores Vienna and becomes close to her new friends, she soon learns she is not alone in her fears. What matters most is what you do when faced with them.
Copyright Year
2021-06-15
Publisher
G.P. Putnam's Sons Books for Young Readers