Image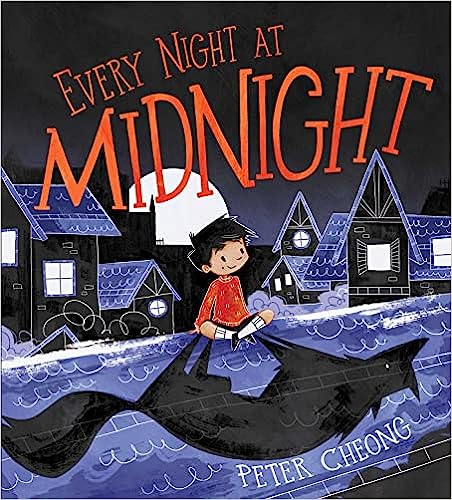 Copyright Year
2023-08-08
Publisher
Atheneum Books for Young Readers
Every Night at Midnight
A little lone werewolf prowls the nights on his own until he finds friendship in the most unexpected of places in this whimsical and tender picture book.

Every night at midnight, Felix turns into a wolf. His hands and feet turn into velvety paws, his senses grow sharper, and he grows a long, furry tail. Felix loves exploring on four legs, and he has the nighttime world to himself. There's no one else like him.

During the day, Felix is human, but it still feels like there's no one like him. The other kids used to invite him to play, but now they keep their distance. That's fine, though. Felix doesn't need anyone else. But after a chance encounter, Felix the little lone wolf starts to wonder whether he might find his pack after all.
Copyright Year
2023-08-08
Publisher
Atheneum Books for Young Readers