Interactive Literacy Calendars
Make literacy come alive every day of the year! Our new daily calendars link to digital resources and reading activities designed to spark children's interest. You'll find relevant and seasonal ideas with quick links to free book resources ready to print, download, or play on your mobile device. Easy to share and easy to use!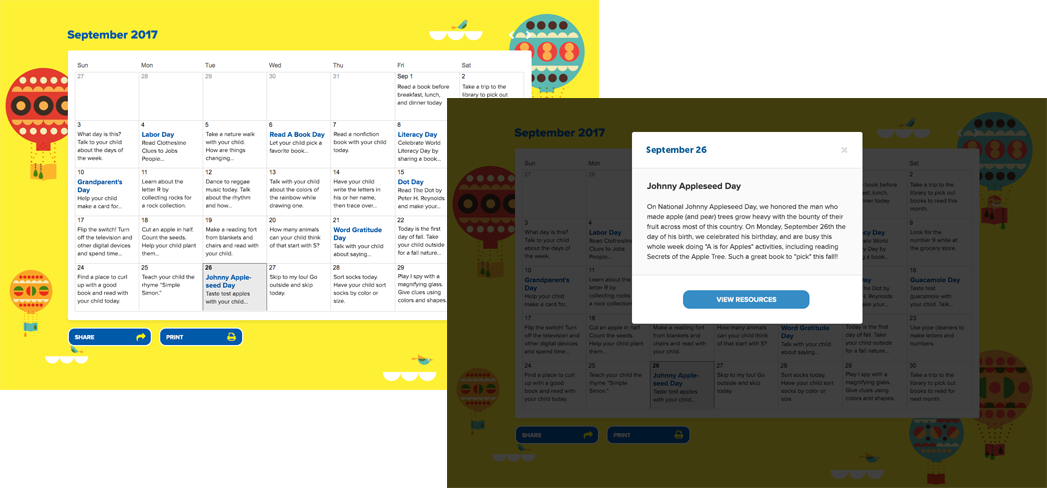 Featured Interactive Calendars
Daily Book Bites
Follow events that happened this day in history. This calendar includes links to literacy resources.
Social Emotional Learning Calendar
Explore books and activities that help kids understand their feelings and grow in socially and emotionally healthy ways. Click on each entry to discover printable resources and links to helpful information.