Image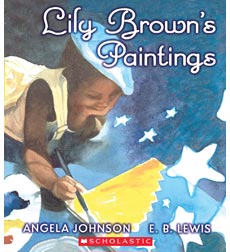 Copyright Year
2007-01-01
Lily Brown's Paintings
When Lily Brown paints, her world starts to change . . .
trees wear hats and drink tea, people walk upside down, and apples sing all the way home from the store.

It's Lily Brown's world, and it's wondrous. Lily fills her paintings with wonderful thoughts and images, in a tribute to the artists that inspired the author as a child.
Copyright Year
2007-01-01