Image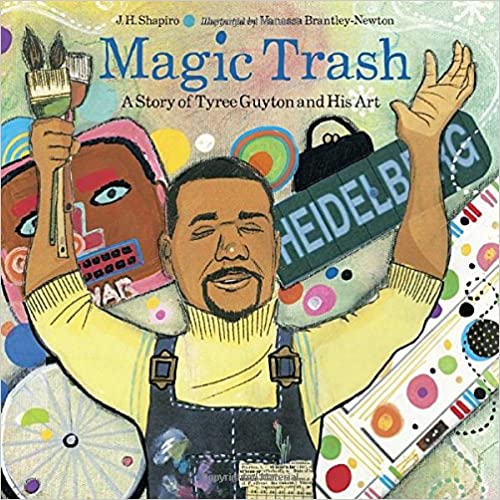 Copyright Year
2011-09-01
Magic Trash: A Story of Tyree Guyton and His Art
Vacant lots. Abandoned houses. Trash--lots of trash. Heidelberg Street was in trouble!

Tyree Guyton loved his childhood home--that's where his grandpa Sam taught him to "paint the world." So he wanted to wake people up... to make them see Detroit's crumbling communities.

Paintbrush in hand, Tyree cast his artistic spell, transforming everyday junk into magic trash. Soon local kids and families joined Tyree in rebuilding their neighborhood, discovering the healing power of art along the way.
Magic Trash offers strong themes of working together, the power of art, and the importance of inspiring community--especially kids--to affect action. The Heidelberg Project is internationally recognized for providing arts education to children and adults and for the ongoing development of several houses on Heidelberg Street. Not only does the Heidelberg Project prove that when a community works together it can rebuild itself, but it also addresses the issues of recycling, environmentalism, and community on a global level.
Copyright Year
2011-09-01