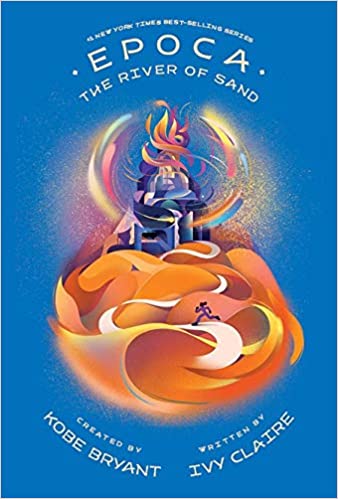 The River of Sand (Epoca, 2)
The next book in the Epoca series from Kobe Bryant (creator) and Ivy Claire (author).
As Pretia, the Princess of Epoca, prepares to return to Ecrof, the elite magical sports academy, she is focused on the most important part of her upcoming year: the Junior Epic Games. She knows that her destiny is to rule Epoca, but right now, all she wants is to be selected for the Junior Epic team so that she can compete against the best young athletes in Epoca and bring honor to her people. But as rumors begin to swirl about unrest surrounding the Games, Pretia realizes that winning might not be as simple as being the best athlete she can be. She might have to decide which is more important: being an athlete or being a leader.
| | |
| --- | --- |
| Age Range | 10 - 18 years |
| Genre | |
| Copyright Year | |
| Page Count | |
| Publisher | |
| Grade Level | 4th - 12th |
| ISBN | |
| Themes | |