Image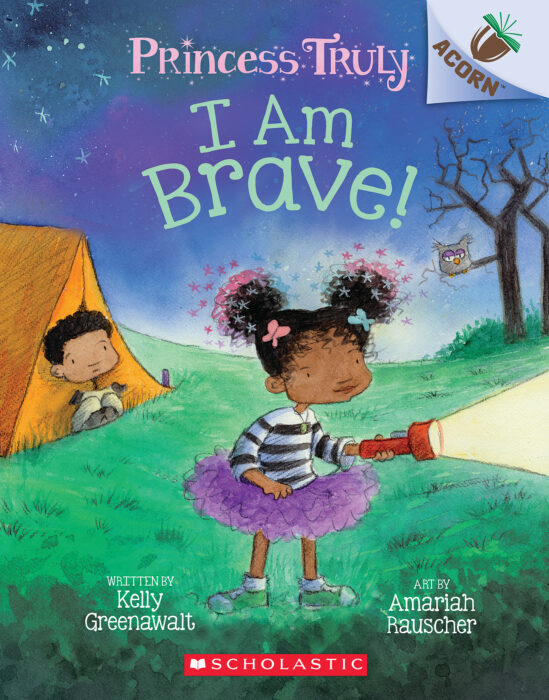 I Am Brave!: An Acorn Book (Princess Truly #5)
Princess Truly is not afraid of anything, in these rhyming stories perfect for early readers!
Princess Truly knows how to be brave! She is going on a camping trip with her little brother Ty and her trusty dog, Sir Noodles. Nothing can scare Princess Truly: She is not afraid of the dark cave, the bugs and spiders, or even when something goes "bump" in the middle of the night. But when Princess Truly gets the hiccups, will Ty be able to find a way to scare his fearless big sister?
These funny and empowering stories promote believing in yourself, building confidence, and having a positive self-image, and foster imagination and curiosity.