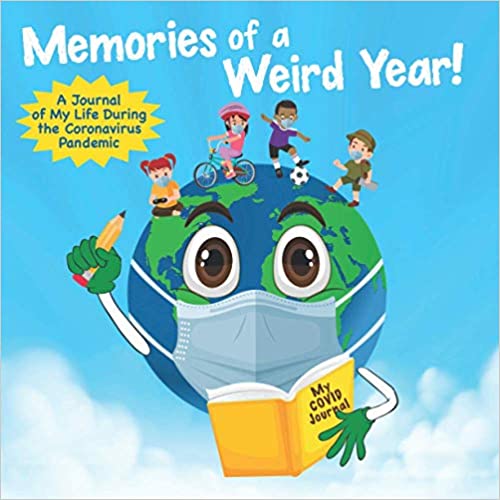 Memories of a Weird Year!: A Journal of My Life During the Coronavirus Pandemic
The COVID-19 pandemic has wreaked havoc on all of our lives. How will your child remember this unique time period? This keepsake journal prompts children to draw or write about their experiences and document their thoughts and memories. Years from now, they will have a tangible remembrance of who they were and what they did as they lived through this historic time. In easy-to-read and engaging pages, children are encouraged to share their experiences and feelings related to canceled events, new activities, and altered holiday celebrations. Space is provided for parent recollections as well. Exploring how life has changed during the coronavirus pandemic will open communication channels for adults and children to reflect on the impact of this shared experience.
NOTE: The author has donated a number of copies of her book to RIF, and RIF will be getting these copies out and into the hands of readers in various locations around the United States.
| | |
| --- | --- |
| Age Range | 5 - 10 years |
| Genre | |
| Copyright Year | |
| Page Count | |
| Publisher | |
| Grade Level | K - 5th |
| ISBN | |
| Themes | |