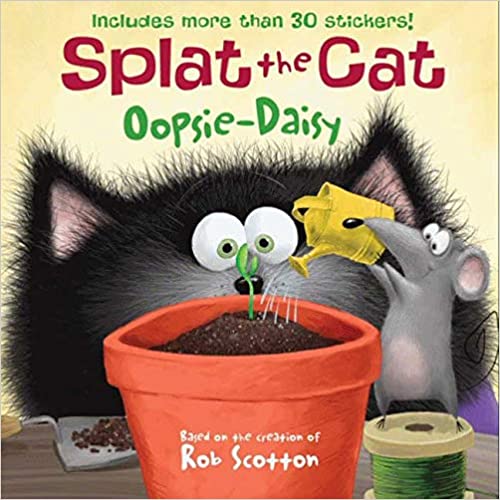 Oopsie-Daisy (Splat the Cat)
Splat the Cat makes the most of a rainy spring day—by taking up gardening! What could possibly wrong? Oopsie-daisy!
When Splat's friend Seymour finds a seed, Splat decides to plant it. But when it blooms, will it be as amazing as the eager new gardeners hope?