Image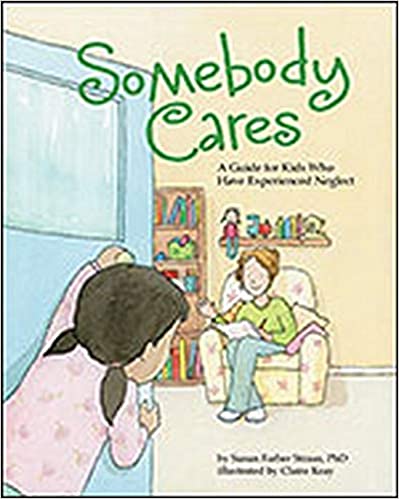 Copyright Year
2016-01-01
Publisher
Magination Press
Somebody Cares: A Guide for Kids Who Have Experienced Neglect
This is a book for kids like you who have been taking care of so many things on your own. You may not realize it, but you were brave, strong, and clever to look out for yourself, and maybe even for others in your family. You can feel good about yourself for many reasons. Every kid needs a grown-up who takes care of them and is kind to them. When kids don't have the care, love, and attention that they need while growing up, they can feel lonely, sad, angry, or worried. Sometimes these feelings can cause problems with other behaviors, too.
Somebody Cares follows children who have experienced neglect and helps them understand their associated feelings, thoughts, and behaviors. It helps kids prepare for changes that occur as they and their families begin to receive help, whether they remain in their homes or transition to a kinship or foster family. And, mostly, Somebody Cares teaches kids that they were not to blame for their experiences and that they were brave to do so much on their own.
Includes a "Note to Readers" inside for children and an online "Note to Parents and Caregivers" for adults.
Copyright Year
2016-01-01
Publisher
Magination Press