Image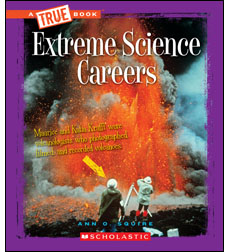 Copyright Year
2014-09-01
Publisher
Children's Press
Extreme Science Careers (A True Book™)
Many people believe that careers in science are difficult, dull, and boring. However, this is far from the truth.
Readers will discover how science careers can be full of adventure and excitement as they learn about researchers who study the insides of active volcanoes, inventors who build incredible new robots, divers who swim alongside fearsome sharks, and much more. They will also find out how they can begin thrilling science careers of their own.
Information is presented in a thorough yet engaging manner, featuring lively sidebars, a glossary, visual back matter, and an index.
Copyright Year
2014-09-01
Publisher
Children's Press