Image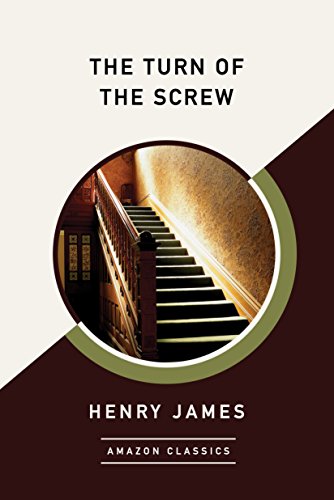 Copyright Year
2017-01-01
Publisher
AmazonClassics Edition
The Turn of the Screw
Widely recognized as one of literature's most gripping ghost stories, this classic tale of moral degradation concerns the sinister transformation of two innocent children into flagrant liars and hypocrites. The story begins when a governess arrives at an English country estate to look after Miles, aged ten, and Flora, eight. At first, everything appears normal but then events gradually begin to weave a spell of psychological terror.
One night a ghost appears before the governess. It is the dead lover of Miss Jessel, the former governess. Later, the ghost of Miss Jessel herself appears before the governess and the little girl. Moreover, both the governess and the housekeeper suspect that the two spirits have appeared to the boy in private. The children, however, adamantly refuse to acknowledge the presence of the two spirits, in spite of indications that there is some sort of evil communication going on between the children and the ghosts.
Without resorting to clattering chains, demonic noises, and other melodramatic techniques, this elegantly told tale succeeds in creating an atmosphere of tingling suspense and unspoken horror matched by few other books in the genre.
Copyright Year
2017-01-01
Publisher
AmazonClassics Edition