Image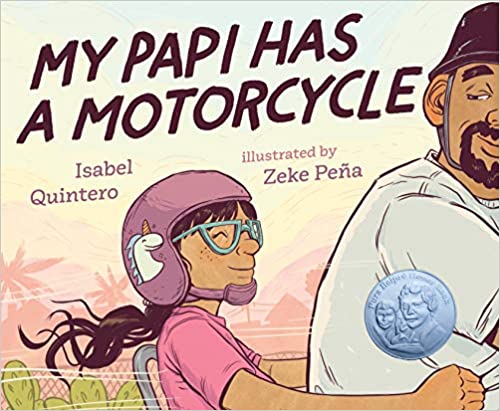 Copyright Year
2019-01-01
My Papi Has a Motorcycle
When Daisy Ramona zooms around her neighborhood with her papi on his motorcycle, she sees the people and places she's always known. She also sees a community that is rapidly changing around her.
But as the sun sets purple-blue-gold behind Daisy Ramona and her papi, she knows that the love she feels will always be there.
A celebration of the love between a father and daughter, and of a vibrant immigrant neighborhood, by an award-winning author and illustrator duo.
Copyright Year
2019-01-01