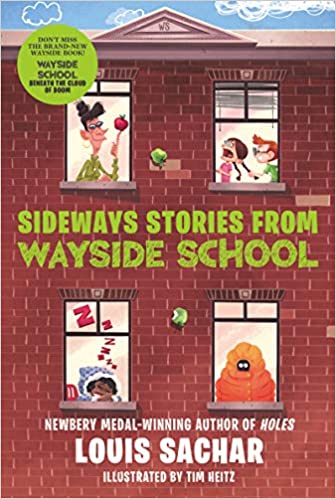 Sideways Stories from Wayside School
Accidentally built sideways and standing thirty stories high (the builder said he was very sorry for the mistake), Wayside School has some of the wackiest classes in town, especially on the thirtieth floor. That's where you'll meet Bebe, the fastest draw in art class; John, who only reads upside down; Myron, the best class president ever; and Sammy, the new kid—he's a real rat.
Teachers and students from this wackiest of schools learn lessons that pertain to "normal" kids and "normal" schoools everywhere!