1-3 of 3 results for "holiday"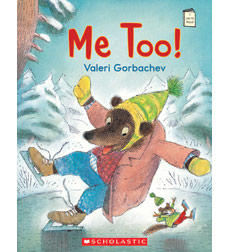 Written by Valeri Gorbachev
A snowy-day adventure for Chipmunk and Bear, who share work, play and friendship, despite their drastic difference in size. "Enchanting."—SLJ, starred review
P - K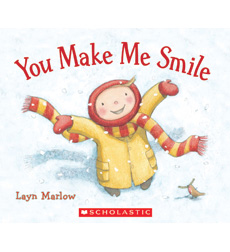 Written by Layn Marlow
A rosy-cheeked girl dons a warm scarf and hat and heads out into the first snow of winter to build a wonderful snowman. "Perfect for the season."—SLJ
P - P
Written by Jane Cabrera
Reimagined as a eco-fable, the familiar song recasts an "old woman" as a recycler with an abundance of children, pets and affection. Sheet music for guitar, piano and voice included.
P - P