1-7 of 7 results for : "award winners "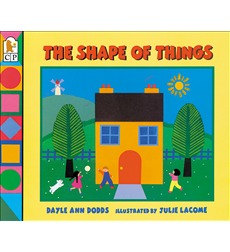 Written by Dayle Ann Dodds
The sprightely rhymes in this clever, colorful picture book reveal how simple shapes come together to form houses, boats, and other common objects.
Pre-K - 1st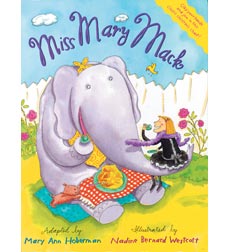 Written by Mary Ann Hoberman
Want to know the story behind mysterious Miss Mary Mack? Open this book, book, book, and take a look, look, look
Pre-K - 1st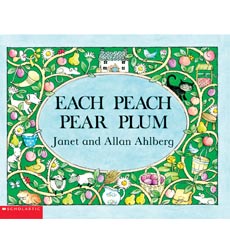 Written by Janet & Allan Ahlberg
This "I Spy" rhyme book will delight youngsters with familiar nursery rhyme characters hidden in playful drawings.
Pre-K - 1st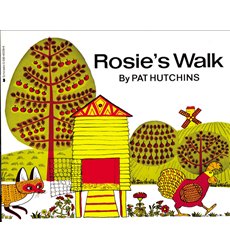 Written by Pat Hutchins
A delightfully unaware hen is pursued by a hungry fox, who fails to capture her in the most hilarious ways. "A sunny, slapstick, silent comedy."—NY Times
Pre-K - 1st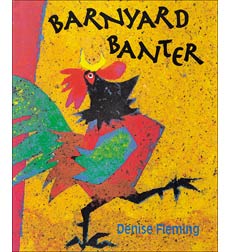 Written by Denise Fleming
In this bouncing, rhyming book by a Caldecott honored author, a goose chases a butterfly across beautifully illustrated pages of boisterous barn animals.
Pre-K - 1st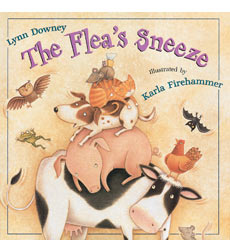 Written by Lynn Downey
The animals are sleeping peacefully in the barn until a flea sneezes. One sneeze can cause a lot of trouble.
Pre-K - 1st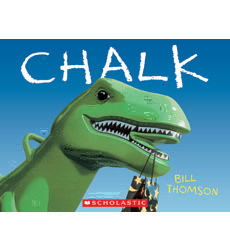 Written by Bill Thomson
On a rainy day, three children discover a bag of magic chalk that brings their drawings, from warm...
Pre-K - 2nd