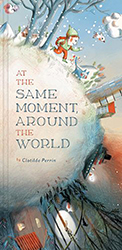 At the Same Moment, Around the World
Readers will visit different time zones to see what's happening at the same moment around the world. Explore Senegal, Russia, California, and everywhere in between to learn about food, recreation, and other important parts of daily life.
This book is part of the Read for Success collection. To learn more about Read for Success, click here.