Race, Equity and Inclusion National Reading Coalition Webinars
As the nation's leading voice for children's literacy, Reading Is Fundamental (RIF) has a history of convening partners and advocates across all sectors to elevate important issues around children's literacy on the national stage. RIF has been a trusted partner in leading collaborations with governmental officials, corporate partners, like-minded non-profits, publishers, authors and illustrators, educators, and families.
As part of RIF's Race, Equity and Inclusion (REI) initiative, RIF is hosting a panel discussion series to focus on and explore the intersection of children's books and topics related to race, equity and inclusion. Join RIF as we call on leading subject matter experts to discuss and share with our audience about the power of books for positive impact and change.

Webinar 1: Diversify Your Bookshelf
October 7, 2021 at 7:30-8:30pm EST
Our expert panel will dispel the myth that diverse books are the broccoli on the bookshelf. Join Reading Is Fundamental and this panel of experts for a discussion of fundamental questions about diverse books: what are they, what makes for a good one, and how can you build a truly diverse collection at school or at home? You will leave this session knowing how to evaluate and select diverse books and then incorporate them into everyday use.
Children love great stories and great characters and finding those ingredients in books that also celebrate diversity is much easier with a little guidance from this panel and an intentional effort to give children nutritious and delicious books!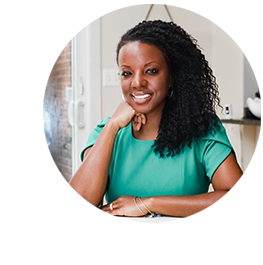 Charnaie Gordon - Moderator
Founder, Here Wee Read; RIF REI National Advisory Board; Author
Charnaie Gordon is a Diversity and Inclusion Expert, podcast host and Digital Creator. She is author of the picture book A Kids Book About Diversity (A Kids Book About, 2021) and co-author of A Friend Like You (Sleeping Bear Press, 2021).
Charnaie's blog, Here Wee Read, is where she expresses her creativity and passion for reading, diverse literature, and literacy. In addition to her blog and social media, you can find Charnaie's work at Brightly where she is a contributing writer. She's also the founder of her children's literacy organization 50 States 50 Books where they collect and donate diverse children's books to deserving kids in each of the 50 U.S. states.
Find her online at hereweeread.com and @hereweeread on Instagram, Facebook, Twitter and Pinterest.
She serves as a member of the National Advisory Board for RIF's Race, Equity and Inclusion initiative.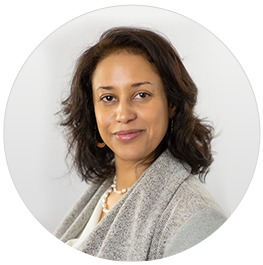 Dr. Krista Aronson - Panelist
Associate Dean of the Faculty and Professor of Psychology, Bates College; Director, Diverse BookFinder
Krista is an Associate Dean of Faculty and Professor of Psychology at Bates College. Her scholarship focuses on illuminating how people come to understand complex social constructs like race and ethnicity, including how children process and understand race as well as appropriate, effective and productive ways to discuss this topic with them; specifically, the effective use of picture books to enhance intercultural relationships and self-understanding during childhood. Her own identity as a biracial woman deeply informs her work. The Diverse BookFinder and associated work are the focus of her active research, which represents a substantial portion of the professional effort of faculty at Bates.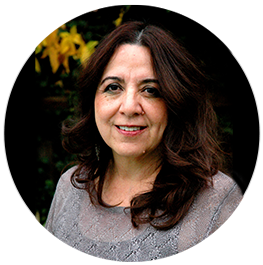 Dr. Barbara Flores - Panelist
San Bernardino City Unified School District School Board Member; Author; Professor, Emerita, Reading & Literacy Program, California State University, San Bernardino; President of the California Association of Bilingual Education
Dr. Flores is a pioneer Latina scholar Activist and Leader, Teacher Educator, Children's Literature Writer, and International Expert in the areas of biliteracy development, teaching/learning based on Vygotsky's sociocultural theoretical framework, professional staff development, bilingual education, and critical pedagogy. Not only has she published her work in professional journals, books, and chapters, and she is also a sought-after Keynote Speaker throughout the Americas. She has been a professor for the last 40 years and currently is Professor Emerita at California State University, San Bernardino and the President of the California Association for Bilingual Education. She has been a member of the School Board since 2008 and served as Vice President and President. She was also the President of the California Latino School Boards Association from 2014-2018. She was also the past President of the National Association for Bilingual Education.
---
Webinar 2: Diverse Books in Practice
October 14, 2021 7:30-8:30pm EST
Join Reading Is Fundamental for a thought-provoking discussion with children's literature and diversity and inclusion experts about the wide variety and beauty of diverse books for children and the deep value of including them both in the curriculum and in choice reading options. This panel will address how to intentionally integrate diverse books are part of regular classroom and home use as well as how to advocate for their inclusion in the curriculum.
Children benefit so much from greater awareness of and empathy for those both alike and different from them. Let's make sure diverse books are seamlessly integrated into every child's education and that all children have access to a vast assortment of fantastically fun and interesting books. Experts will also share tips on using books to have challenging conversations. The books we share with children need to reflect the diversity of the world and life experiences AND enable communities to discuss topics related to diversity. And our bookshelves need to offer both.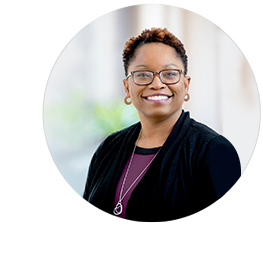 Nicole Johnson - Moderator
Owner, Extraordinary Changes; RIF REI National Advisory Board
She has over twenty years of experience in nonprofit leadership, program development, and resource development.
Prior to this, she served as Executive Director of We Need Diverse Books and she also served as Senior Director for Elev8 Baltimore, a full-service community schools initiative. In that role, she successfully planned a strategy to integrate learning, health, and family support services into the operations of four schools in East Baltimore. Over a seven-year period, she transitioned the initiative from start-up to sustainability, drawing upon her skills as a facilitator, strategic planner, grant writer, and youth worker.
Nicole has also worked as a director of after-school and summer programs across the country, including the Children's Defense Fund Freedom School. These programs became a platform for her to promote diverse books and literacy to children of color in cities like Oakland, San Francisco, and Baltimore. She is also the founder of Baltimore Read Aloud, a local campaign to introduce diverse books to Baltimore City children and youth.
She serves as a member of the National Advisory Board for RIF's Race, Equity and Inclusion initiative.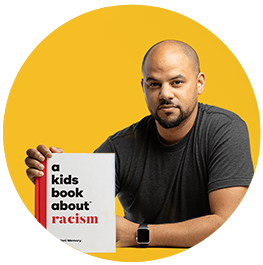 Jelani Memory - Panelist
Founder & CEO, A Kids Company About
Jelani Memory is a Black entrepreneur, storyteller, and constant learner. He lives in Portland, Oregon, with his wife and six kids. Driven by his passion to empower the next generation with challenging stories from diverse voices, Jelani founded A Kids Book About in 2019, which launched with his now bestselling book, A Kids Book About Racism. Prior to starting his kids media company, Jelani co-founded a hardware/software company called Circle Media Labs, Inc., where he served as the Chief Product Officer. Jelani brings a spirit of creativity and a depth of experience to create products that matter, especially when it comes to meaningful content for kids!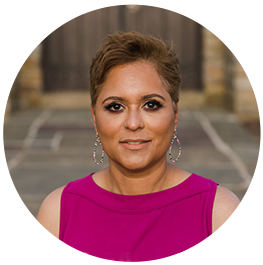 Jacqueline Douge - Panelist
M.D., MPH, F.A.A.P, Author and Founder, What is Black
Jacqueline Dougé, MD, MPH, FAAP is a pediatrician, speaker and writer. Dr. Dougé holds a Master's Degree in Public Health from Johns Hopkins Bloomberg School of Public Health, Medical Degree from Rutgers Robert Wood Johnson Medical School, and Bachelor of Science in Pharmacy from Rutgers University. She is the founder and CEO of a media company, What is Black, LLC, which creates diverse and inclusive programming to uplift and affirm Black families and children. She is the creator of What is Black? parenting podcast, co-author of the AAP Policy Statement The Impact of Racism on Child and Adolescent Health, and author of the middle grade novel, Learning to Love All of Me. Dr. Dougé has served in several volunteer and leadership roles, including Chair of the Maryland Chapter of the AAP Committee to Achieve Antiracism, Diversity, Equity and Inclusion, Co-chair of AAP Public Health Special Interest, Practical Playbook National Advisory Committee Member, member of the American Academy of Pediatrics Task Force on Diversity and Inclusion and Past President of the Maryland Public Health Association.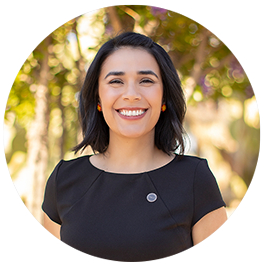 Juliana Urtubey - Panelist
NBCT, 2021 National Teacher of the Year
Juliana Urtubey, the 2021 National Teacher of the Year, is spending this year advocating for a joyous and just education for all students that celebrates their families, identities, and communities. Juliana, a National Board Certified Teacher, is known as "Ms. Earth" for her efforts to beautify schools and unify the community through murals and gardens. She is a special education co-teacher at Kermit Booker Elementary in Las Vegas, Nevada.