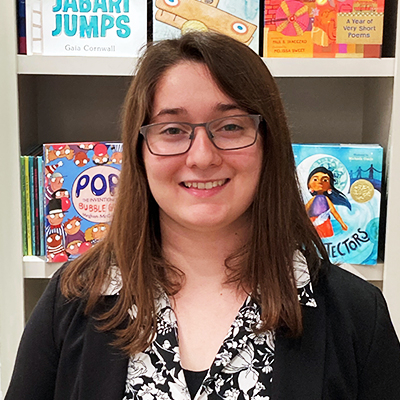 Emery Patterson
Web Content Associate
Emery Patterson joined RIF in May 2022 as a Web Content Associate. She is responsible for content collection, implementation, and management across RIF's websites and applications. She also performs quality assurance on RIF digital pages and updates to ensure accuracy and proper functionality.
Prior to joining RIF, Emery graduated from the University of Maryland with a Master's degree in Library and Information Science. During her studies, she worked as a graduate assistant at McKeldin Library in the Cataloging and Metadata department, where she developed her background in data processing and management in support of public literacy. In her work, Emery utilizes digital tools to better support user access to essential books and resources. She is excited to join RIF and contribute to the organization's overall mission of supporting youth literacy and education.
FAVORITE CHILDREN'S BOOK
This has been one of my favorite books since I first read it as a child. I have always found Stellaluna's resilience and sincerity in this story admirable.