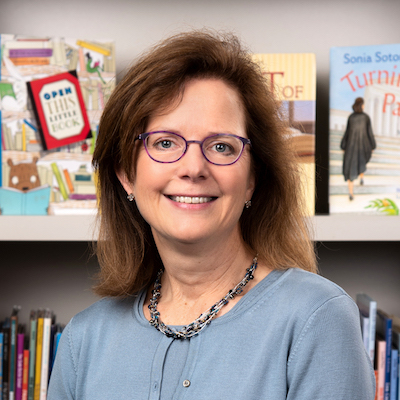 Alice Singdahlsen
Chief Financial and Operating Officer
Alice is an accomplished professional with over 30 years of financial and operational experience in both the for-profit and nonprofit sectors. Alice currently serves as RIF's Chief Financial and Chief Operating Officer and is responsible for overseeing all accounting, compliance, and operational activities of the organization while also providing input and guidance on strategic financial, operational, and governance matters. Alice also oversees RIF's book operations including RIF's online bookstore and donated inventory received from diverse authors and publishers.
Prior to joining RIF, Alice was the first-ever CFO at The Common Application where she was instrumental in bringing the accounting operations in-house and building the infrastructure necessary to support the financial and operational activities of the organization. Prior to that, Alice was CFO/COO for The National Campaign to Prevent Teen and Unplanned Pregnancy. Before entering the nonprofit sector, Alice held positions within finance and accounting in both the private and public sectors within a variety of industries including media, software development, banking, and public accounting. She will manage book procurement and operations as well as print production subcontractors.
FAVORITE CHILDREN'S BOOK
This book taught me the importance of being yourself so that others appreciate you for who you are inside and out. I have tried to impress this upon my daughters as they have grown up.