Blog
Check back often for our latest updates and news!
07/01/19
Back to School with RIF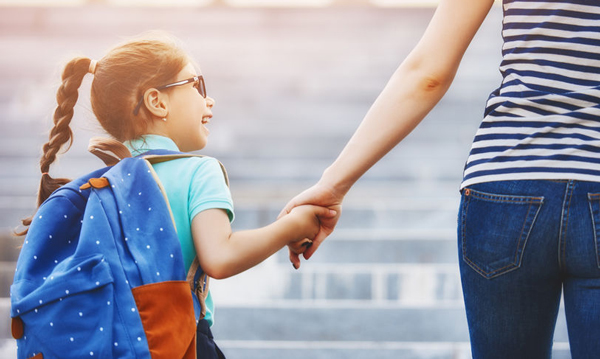 Every August, beach bags begin to get traded for backpacks and portable fans for folders. Back to school season affects everyone, not just children. Parents begin to adjust to a different morning routine, teachers prepare their classrooms for students, and everyone else adjusts to the school buses that can slow down traffic.

Back to school is also a time of new beginnings, old friends, and all of the growth that can happen in a school year. It's also a time when children begin to feel a little uneasy about the new year, perhaps they're starting at a new school or had a challenging summer. Here, we offer some tips to get them ready for the new school year.

Start Your Routine Early
In a few weeks, children will be waking up earlier than they have been throughout the summer. Ease into the routine by starting it early. In the weeks and days leading up to school, have them wake up closer to or at their school-year time and make sure they start the day with a hearty breakfast! Encourage kids to read a little bit longer the week or two before school begins so that they are prepared for the reading that comes with schoolwork and homework.
Get Comfortable, Get Excited
The more comfortable they feel about the year ahead, the easier Day One will be. Buy their clothes and shoes early so they can break into it (especially shoes!) ahead of time. Some schools will let kids visit their new classroom before the first day. Take advantage of this and go with your child! There's nothing better than scoping out the environment they'll be in for the coming months.

Discuss the Year
Busy schedules and after school activities allow little time to breathe. Before the hustle and bustle begins, spend some time as a family reviewing weekly commitments. Avoid over scheduling by reviewing commitments for extracurricular activities such as sports and clubs.

Connect with Others
A familiar face can make all the difference, especially for a child. If they are starting at a new school, attend the open houses and other opportunities to meet the teachers and staff. For some kids, having a friend to travel to school with can be helpful, too, so make sure you arrange that with other families in the neighborhood.

End Summer on a High Note
Start the transition to fall on a high note. End summer by allowing kids a day (or a few) to do activities that they choose. If kids are up for it, sneak in some educational and fun activities like a trip to the museum or a historical site.
As you begin to sharpen those pencils and reading skills, RIF's Be Your Best You book collection promotes self-confidence, equality, and support social-emotional learning to help kids succeed. We wish you and all of your young readers a wonderful school year!