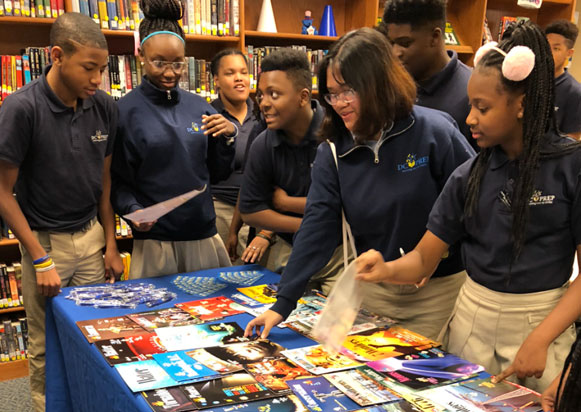 Kids Discover and RIF Reading Resources
With short, unintimidating captions, iconic photographs and illustrations, and language that speaks up to kids, not down to them, Kids Discover provides a visually rich reading experience that kids love.
Kids Discover's library of award-winning nonfiction is comprised of over 150 high-quality titles, designed specifically for elementary and middle school learners.
You can also find their entire library online with Kids Discover Online! Sign up to for a free account to gain access to hundreds of resources in science, social studies, and ELA in one easy-to-use platform. Twenty percent of the library is Free on a rotating basis. Sign on in seconds with Google or Clever.
Key Links: