Skybrary
Skybrary is Reading Is Fundamental's (RIF) digital library for children ages 2 -9 (grades K-3) featuring hundreds of digital books across multiple subject areas, each with optional narration and real-world video field trips. It combines several key components that help children develop their literacy skills: high-interest books, read-to-me features, and encouragement for independent reading. Skybrary can be used at home or in schools.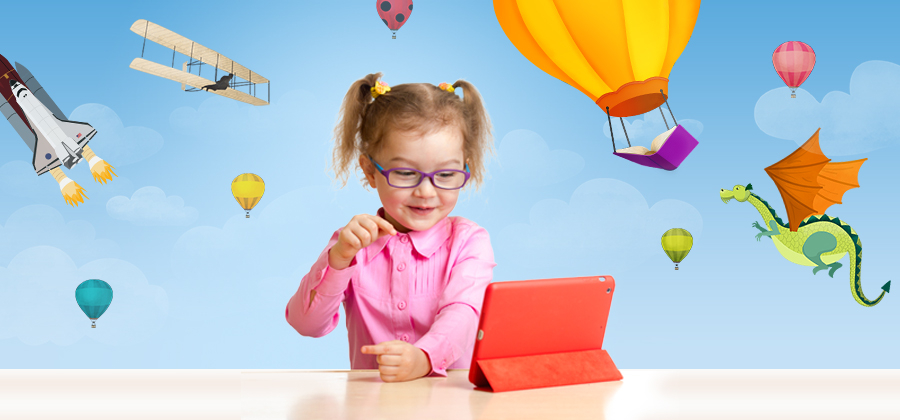 Overview
Reading Is Fundamental (RIF) is thrilled to now offer Skybrary as part of its portfolio of children's literacy programs. Skybrary is a carefully curated, ever-expanding interactive digital library of eBooks and video explorations for children ages 2-9. Skybrary can be purchased for use at home or in school.
Please watch our video to learn more.
Below is an overview of Skybrary for use at home or in a classroom (note: all classroom subscriptions come with additional student access at home).
FEATURES

Skybrary for schools

Skybrary for the home

Almost 1,000 eBooks

X

X

Video field trips

X

X

High-interest books

X

X

Read-to-me feature

X

X

Encouragement for independent reading

X

X

Lesson plans and curriculum support

X

Teacher management tools

X

PLATFORM(S)

Web

Web, iPhone, iPad

SUBSCRIPTION OPTIONS

$179 per classroom annual (up to 35 students); $1,450 per school (10 classrooms with up to 35 students each) annual

Note: Each classroom subscription includes student access at home

$4.99 month-to-month/$39.99 annual

Free trial option(s)

30-day free trial for any classroom, 1 year free for a Title I school classroom

30-day free trial