RIF in the News
Check out RIF's signature campaigns, events, and activities making news.
05/06/2016
Reading Is Fundamental Hosts 50th Anniversary Birthday Bash Gala
U.S. Senator Thad Cochran (R-MS) Among Those Honored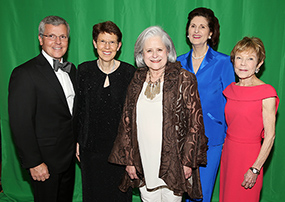 Washington, D.C. – May 6, 2016
 – 
Reading Is Fundamental
 (RIF), the nation's largest children's literacy organization, celebrated its 50th anniversary by hosting a birthday bash gala at the Four Seasons Hotel in Washington, D.C. The gala was presented by long-time partner, 
Scholastic, Inc
. 
Angie Goff
, anchor and reporter for NBC4, served as Master of Ceremonies. Throughout the evening, tributes were given to those who have dedicated their time and unwavering support to RIF, including RIF's 50th anniversary co-hosts, Margaret McNamara Pastor, daughter of RIF founder, Margaret McNamara; Lynda Johnson Robb, original RIF Board member and literacy advocate; and Carol B. Sisco, former RIF Board member and champion for children. In addition, RIF bestowed the 2016 Book Champion Award to 
U.S. Senator Thad Cochran (R-MS
) for his leadership on behalf of RIF and legislative priorities on Capitol Hill. RIF also recognized multiple organizations, corporations and foundations which do remarkable work to empower young minds and advance childhood literacy.
"We are very excited to extend this year's Book Champion Award to Senator Cochran," noted Carol H. Rasco, president and CEO of Reading Is Fundamental. "His dedication to and passion for ensuring all children have access to books and learning materials is outstanding and we are grateful for his support."
"There are many advantages for children who learn at an early age to appreciate reading and books," said Senator Cochran. "The ability to read well is fundamental to educational achievement in our youth, and we should do what we can to promote literacy."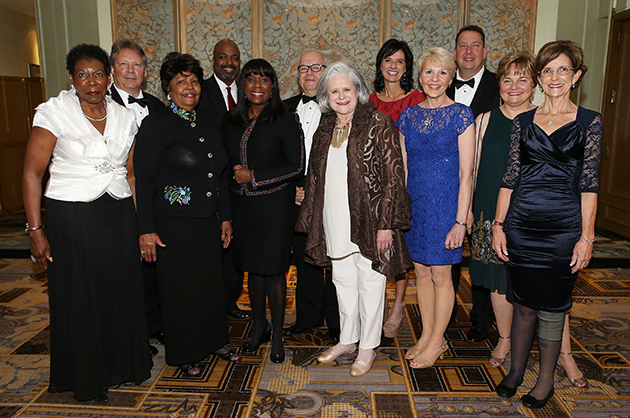 This year, RIF recognized literacy programs from across the country with a 50th anniversary Legacy of Literacy Award. These organizations, corporations and foundations are representative of many similar groups across the country that have supported RIF's mission of providing books for children in need as well as RIF's new evidence-based program, 
Read for Success
, which has been proven to reverse the trend of summer reading loss and improve reading proficiency among early grade-school students.
Honorees included:
Patricia Darlene Heck, Founder, Club RIF
Andrea Danis, Teacher, Chaparral High School/Club RIF
Robert Beard, President and CEO, UGI Utilities, Inc.
Joseph Swope, Communications Manager, UGI Utilities, Inc.
Nancy Sewell, City of Selma RIF Coordinator/Alpha Kappa Alpha
Sandra N. Whetstone, Co-chair, Literacy-Read Across America Committee, Prince George's County Alumnae Chapter, Delta Sigma Theta
Beth Black, Fraternity President, Kappa Kappa Gamma
Carol Sanders, National Philanthropic Chairman, Kappa Kappa Gamma
Charlie Conklin, Executive Director, AR Kids Read
René Bryce-Laporte, Board of Directors, Winthrop Rockefeller Foundation supporting the Arkansas Campaign for Grade-Level Reading 
"These program partners have been instrumental in supporting RIF's mission, and making advancements in the field of children's literacy," added Ms. Rasco. "We are delighted to recognize their outstanding work and community impact with the Legacy of Literacy Award."
During the gala last evening, Scholastic President, CEO and Board Chairman, Dick Robinson gave tribute to Scholastic's 50-year partnership with RIF to supply books for children in need. In addition, former RIF Board Chairman, Lynda Johnson Robb closed the event by reading the delightful story, "The Wonderful Things You Will Be," by Emily Winfield Martin. All attendees received a copy of the book, which was donated by Penguin Random House. Following the gala, Pitney Bowes hosted a dessert reception in celebration of RIF's 50th anniversary. For a complete recap of the evening's event and additional photos, visit www.rif.org or our Flickr account.
About Reading Is Fundamental
Reading Is Fundamental (RIF) transforms lives through the power of books. By providing children in need with access to books of their choosing, RIF empowers young minds to embrace the world of reading and develop a love of learning. As the nation's largest children's literacy organization, RIF has provided more than 412 million books to 40 million RIF kids over 50 years, inspiring generations to read, learn and grow. Sign up for our newsletter at www.rif.org and follow us on Twitter to learn more.