RIF in the News
Check out RIF's signature campaigns, events, and activities making news.
06/13/2016
Reading Is Fundamental Unveils New Public Service Announcement
Imaginative and Inspirational PSA Highlights the Adventure in Reading Aloud to Children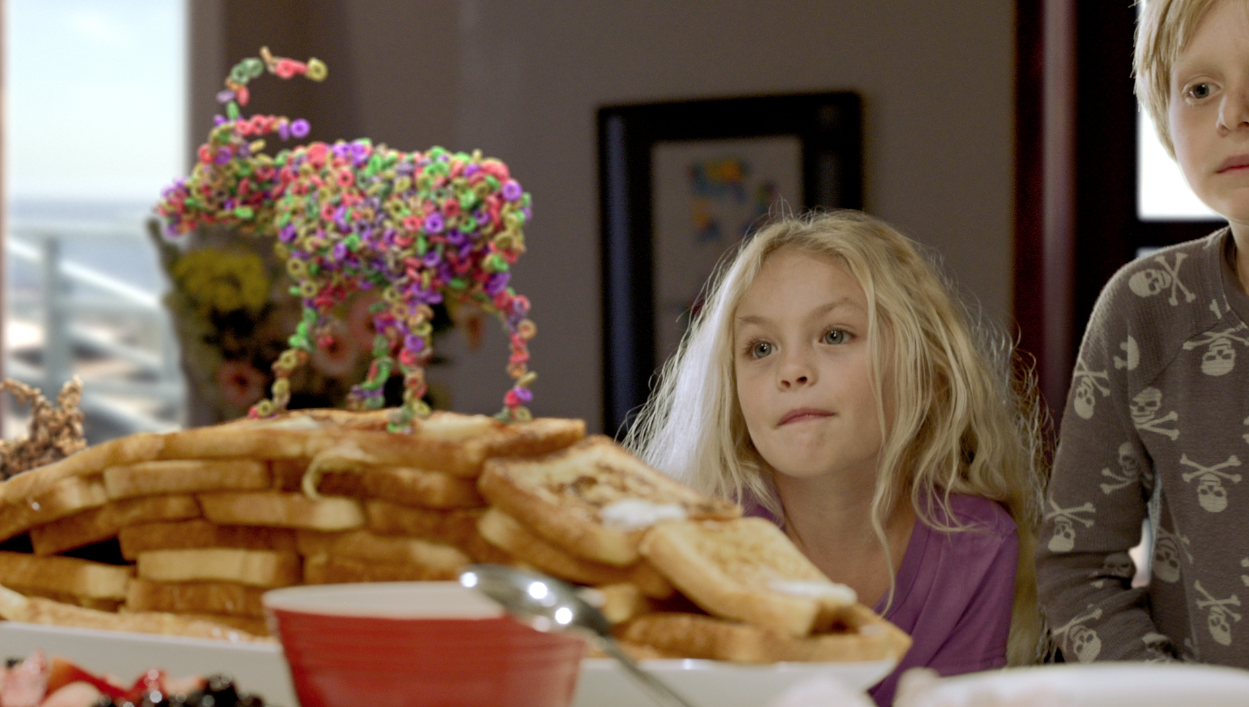 Washington, D.C. – June 13, 2016 – Reading Is Fundamental (RIF), the nation's largest children's literacy organization, unveiled a new Public Service Announcement (PSA) designed to encourage parents and adults to read aloud to children, an important part of early child development. Intended to inspire kids and adults alike, the new PSA, titled READ, is a whimsical approach to literacy showing how your voice can spark a child's imagination in the most unexpected ways. And, we know that when children are inspired to read and they have books in the home, especially books they select themselves, learning has no boundaries.
Visit www.RIF.org/READPSA to view and share the new PSA!
"Reading Is Fundamental is honored to have this gracious gift from Timber to promote our mission," noted Carol H. Rasco, president and CEO of Reading Is Fundamental. "The READ PSA emphasizes the importance of reading aloud to children, which is essential to stimulate language development and positive associations with books and reading. The timing of the launch couldn't be better as we enter summer, a critical time to encourage children to read and continue their learning." 
Timber's creative director, Jonah Hall, found the inspiration to create READ from his children's love of reading. "Reading has always been a favorite activity for our family. As a Dad, I see first-hand the magic and power of books," Mr. Hall explained. "Producing READ was a thrill for everyone at Timber. We are delighted to support Reading Is Fundamental during their 50th anniversary year by offering this PSA to them as a gift to advance their mission."
When children develop a love of reading, they become better students and more aware of and engaged in the world around them. Books are the building blocks for a better future; they foster imagination, expand our understanding of the world, empower and comfort us and fuel a lifelong love of learning. Visit www.RIF.org/READ to view and share the PSA.
About Timber
Timber was founded for the sole purpose of creating compelling content for clients. We put design first and strive to look at each project as a unique opportunity to make something memorable. From design and illustration to visual effects and finishing, our collective experience draws from a wide range of disciplines. Timber's talented team honed their skills at some of the most respected design and post production companies in the industry, including Superfad, Digital Domain and Mirada. Our goal is to help our clients fully realize all their creative endeavors. Visit www.Timber.net for more information.
About Reading Is Fundamental
Reading Is Fundamental (RIF) transforms lives through the power of books. By providing children in need with access to books of their choosing, RIF empowers young minds to embrace the world of reading and develop a love of learning. As the nation's largest children's literacy organization, RIF has provided more than 412 million books to 40 million RIF kids over 50 years, inspiring generations to read, learn and grow. Sign up for our newsletter at www.rif.org and follow us on Twitter to learn more.