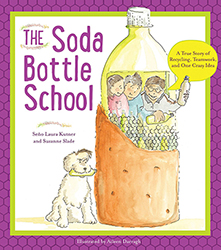 The Soda Bottle School: A True Story of Recycling, Teamwork, and One Crazy Idea
A Guatemalan village is overrun with trash. A young student named Fernando and his teacher come up with a crazy plan to turn the trash into an unexpected treasure. Learn how a community turned an old plastic bottle into something amazing.
This book is part of the Read for Success collection. To learn more about Read for Success, click here.