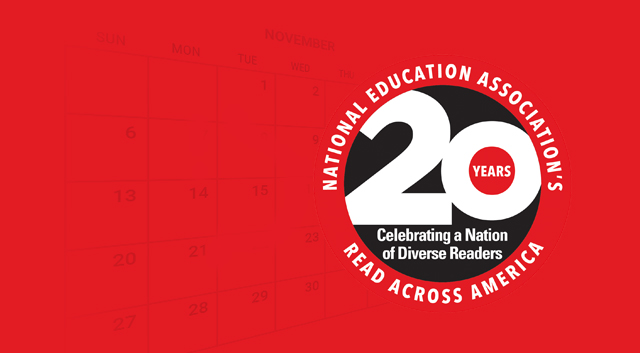 READING RESOURCES FOR EVERY MONTH OF THE YEAR
Reading Is Fundamental is proud to partner with National Education Association to promote the Read Across America 2018-19 calendar. Celebrate and grow a community of readers with carefully selected titles and activities for each month. These books drive home the message the people, with their diverse interest and backgrounds, are what make our communities across the country special and strong. Each month's book features activities and resources to build on the theme of neighborhood and community.
Literacy Central has created unique content to go with the books for each month. Here you'll find lesson plans, activities, interactive puzzles, videos, and leveled reading passages. Download or print all these free resources and organize all your support materials in one place on Literacy Central. Celebrate Read Across America every day with NEA's calendar and RIF's customized content!
Click here to order your copy of the calendar: http://www.raastore.com/site/