Blog Posts
Amplifying underrepresented voices in the publishing world with stirred stories
Reading Is Fundamental (RIF) is dedicated to diversity and inclusion, working hard to amplify underrepresented voices within the literary world with the books we offer to students in communities across the country. That's why we're so pleased to share with you a blog post from our friends at Stirred Stories, an independent publishing company that helps elevate these voices through their publishing. In this guest blog, Kelsea Johnson, the Co-founder of Stirred Stories, shares insights on the company's mission and method. Read on to hear her explain how Stirred Stories operates and what types of books, authors, and topics they publish. Then, we invite you to explore some of the diverse voices we are showcasing this month in RIF's Pride Collection on Literacy Central and to hear from other underrepresented voices to celebrate and honor their stories. We also invite you to read up on RIF's own Race, Equity and Inclusion commitment here, which has been grounded in RIF's values and approach since its founding in the civil rights era.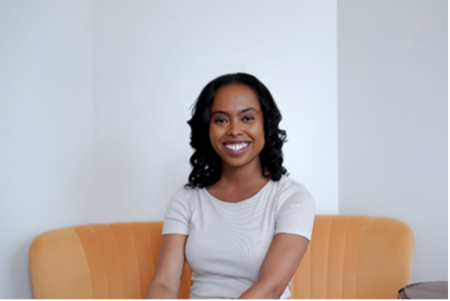 Diversity has become a hot topic in publishing as major publishing houses have launched initiatives aimed at fixing entrenched systemic injustices––injustices that aren't new in nature but were spotlighted during the surge in social activism that took place during the COVID-19 pandemic. Only time will tell whether these newfound commitments to diversity, equity, and inclusion will solidify themselves at the core of how the industry operates, but one thing's for sure: at Stirred Stories, diversity and authenticity are our founding pillars––not an afterthought.
Stirred Stories is building a sustainable alternative to how things have traditionally been done in publishing. Founded in 2020, we're arguably publishing rookies, and we think that's a good thing. Here's why:
Recent commitments to addressing the publishing world's diversity problem are overdue. To paint the picture clearly: In 2019, the publishing industry was 76% white, 74% cis women, and 81% straight. Furthermore, children's books are more likely to feature animals as prominent characters than protagonists from marginalized racial and ethnic backgrounds.
New York Times highlighted the lack of diversity in the industry, saying as recently as December 2020 that, "non-Hispanic white people account for 60 percent of the U.S. population; in 2018, they wrote 89 percent of the books in our sample."
The #PublishingPaidMe campaign that took place in 2020 revealed the financial consequences of the lack of representation in the publishing ecosystem. During the viral campaign, white authors revealed what traditional publishing houses paid them compared to their BIPOC peers.
The reality of the publishing world today informs the belief that Stirred Stories was founded on: mainstream publishing does not reflect society as a whole, and it is time to stir the pot until all communities are authentically depicted in prevailing narratives. Here's what our approach looks like in practice:
Our Mission:
Stirred Stories aims to create a more just, understanding society by exclusively elevating marginalized voices in a genuinely authentic manner.
Our Leadership:
We're a majority BIPOC and women owned business.
Our Books:
Our growing catalog depicts BIPOC, femme, religiously diverse, and LGBTQIA+ authors and experiences. And every single author, illustrator, and editor at Stirred Stories can relate to the marginalized story they contribute to.
Take The Butcher, the Baker, and the Candlestick Maker. It's authored, illustrated, and edited by a Jewish team. And Cornrows, Box Braids, and Little Afro Puffs was authored, illustrated, and edited by Black women.
Our efforts are making a difference. To quote a Stirred Stories reader, "this is hands down one of the best gifts my daughter has gotten. I love it! And the representation!" And, as one of our illustrators put it, "It feels awesome to be personally invested in the story due to my background."
We aren't the only folks working to disrupt business as usual in publishing, and we don't have all the answers. But we do offer a distinct approach and we're committed to continuously learning from the communities we serve.
People of all backgrounds deserve to see themselves depicted in the stories we tell and how we tell them. And while the publishing industry as a whole has yet to catch on to this basic truth, we at Stirred Stories will keep shifting narratives from the outside.
We invite you to join us on our journey of Publishing For a Better Tomorrow at StirredStories.com and @StirredStories on Instagram.
___ Sources:Lee & Low Books;The Guardian; CCBC Diversity Statistics;NYT