Blog Posts
How to select the best books for babies: 7-12 Months
Welcome to part 2 of our guest blog from Stefanie Paige Weider, the Director of Education and Content at Barefoot Books. In case you missed it, catch up on part 1 where Stefanie discusses great options for books that will aid in infancy early development, 0-7 months. This week Stefanie dives into some wonderful selections for babies reaching older infancy and explains the benefits that come from exposing them to reading early.
Selecting Books for Mobile Infants (Age 7-12 months)
Developmental Highlights
When babies reach older infancy, there are lots of changes occurring in each developmental domain. Around nine months, babies are babbling and may even say their first word. Between seven and nine months, typically developing babies begin to gain independence as they begin to scooch, crawl and even pull themselves up on furniture. It's not a coincidence that when they gain this sense of independence, we also see a spike in separation anxiety. At the same time, they are working on "object permanence," or the understanding that something or someone still exists even if they can't see you.
Ideal Books
Peek-a-Boo & Lift-the-Flap Books

You may have heard that games like peek-a-boo and hide and seek help with separation anxiety. The reason for this is that they support the idea of object permanence: a caregiver who leaves still exists – and will come back! Peek-a-boo and lift-the-flap books do the same thing. Who's in the Garden?, written by Phyllis Gershator and illustrated by Jill McDonald is a great example of this type of book. It has cut-out holes that hint about the animals in the garden. You can make books like this even more interactive by using a puppet to play peek-a-boo through the holes.

Books that ask questions

Books that ask questions and give little clues about the answers invite very young children to make predictions and participate in "serve and return," or the give-and-take of language. An example of a book that encourages this is One Moose, Twenty Mice, written and illustrated by Clare Beaton. This book counts different animals from one to 20 with a cat hiding on each page. It asks "Four whales, but where's the cat?" A child's prediction might look like swatting the page and making a sound like "bah." That's great, because they are showing an understanding of the patterns of language.

 

 

Books with repeated text & sounds

Repeated text allows babies to anticipate what will come next in the story, which gives them the confidence to join in and eventually speak or use expressive language. Look for books that include sound effects, like the book The Sounds Around Town, written and illustrated by Maria Carluccio.

 

 
It's not a coincidence that the books that are best for babies are also the books that they tend to love the most. Babies naturally love to practice the skills they need to grow! By meeting them where they are developmentally and helping to scaffold their growth, the best books for babies encourage interactions that support learning across all domains.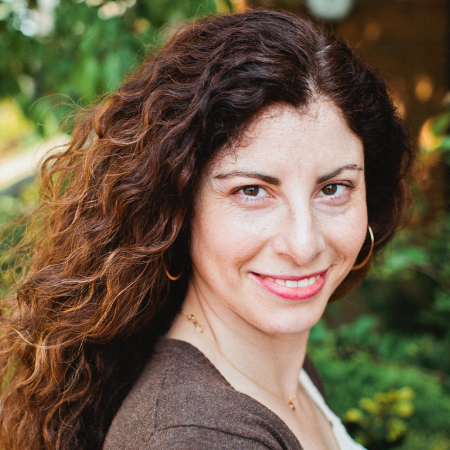 Senior Director Of Education And Content
Stefanie Paige Wieder, M.S.Ed, has enjoyed nearly 30 years of working with children, families and teachers in diverse settings all over the United States as an early childhood education specialist, teacher trainer, and parenting coach. Since 2014 she has served as the in-house child development expert at the independent children's book publisher, Barefoot Books, and is currently their Director of Education and Content. Stefanie earned her dual master's in Early Childhood General & Special Education / Infant & Parent Development & Early Intervention from the Bank Street Graduate School of Education and her B.A. from Harvard University. Contact Stefanie on LinkedIn: https://www.linkedin.com/in/stefanie-paige-wieder/.