Blog Posts
Get to Know RIF's Literacy Tracker - A Free Formative Reading Assessment Tool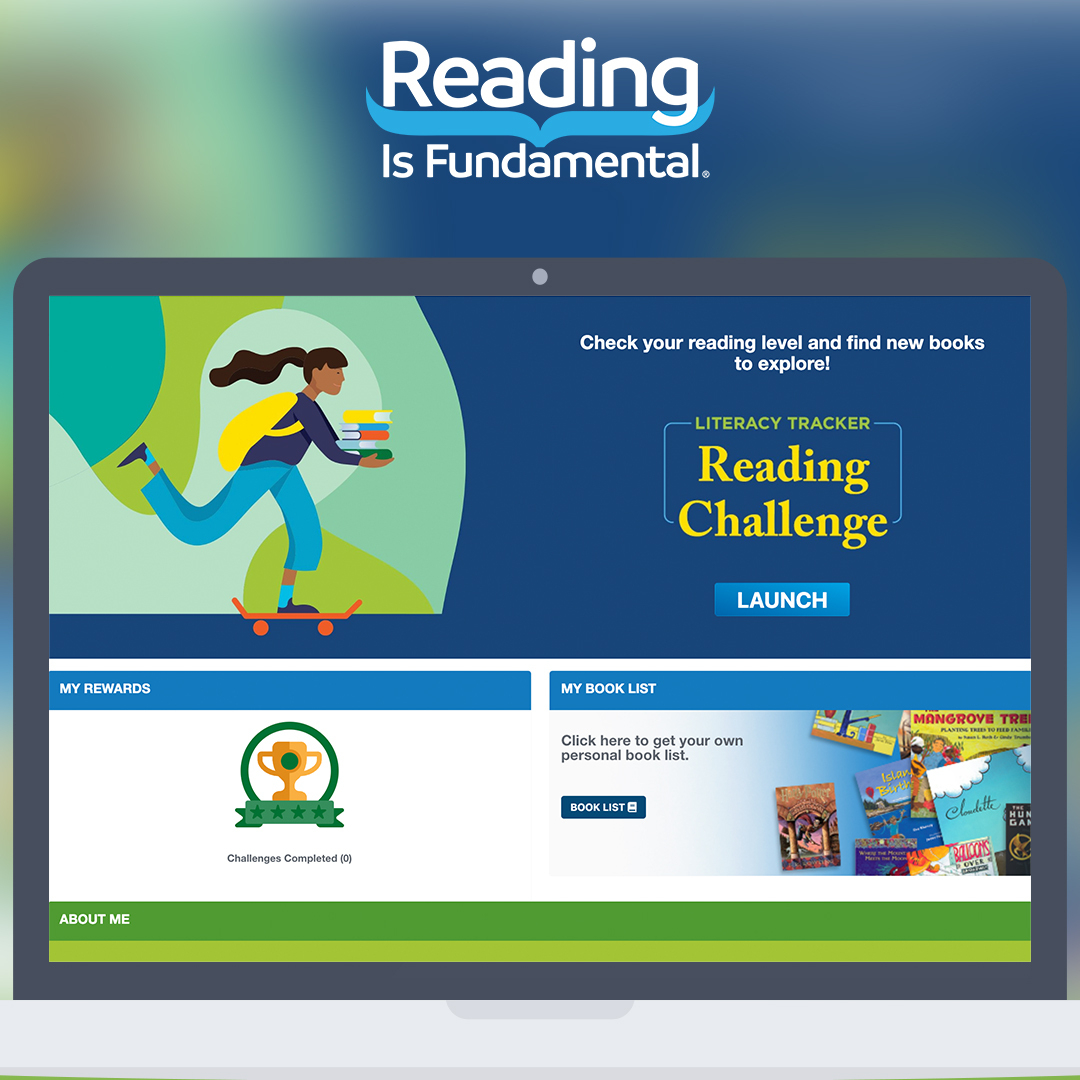 Erin Bailey is the Director of Literacy and Content at Reading Is Fundamental (RIF), and a former reading specialist with over 10 years of experience as an educator. A major focus of her tenure at RIF has been the development of RIF's new Literacy Tracker, a free, adaptive formative assessment tool designed to provide educators with valuable data while monitoring and encouraging students' reading progress. Read on to learn more about the Literacy Tracker and its many benefits to students, families, and educators.
As a former classroom teacher, I know just how important it is to be able to monitor your students' reading progress throughout the school year. While formal assessments serve as one helpful measure, I often wished for additional tools that I could use at school and share with families at home to take a pulse on my students' reading progress. That's why I'm so glad to share Literacy Tracker with you! Below, I share a bit about the key tenets that informed the tool's development and showcase some of the tool's features. As the back-to-school season is underway, we look forward to hearing how this new resource is beneficial to you and your students! (Drop me a line at EBailey@RIF.org). Get to know Literacy Tracker:
What is the Literacy Tracker tool? RIF's new Literacy Tracker Tool is a reliable and easy way to enable educators and families to monitor students' reading progress throughout the year, while also helping students find recommended books to match their interests and reading level. Using adaptive, low stakes reading challenges based on student self-selected interests, this tool keeps educators and families up-to-date on students' reading progress.
The Literacy Tracker Tool is positioned as a formative assessment tool. What is formative assessment and why is it useful? You can think of formative assessment as data that informs your instruction. Formative assessment is an essential part of reading instruction because it allows educators to continuously understand students' needs rather than solely relying on benchmark tests that often occur only at the beginning, middle, and end of the school year. Additionally, formative assessment creates opportunities for feedback loops between educator and student. Through this feedback loop, educators can understand student performance in relation to the task and communicate this to the student so that the student develops an understanding of their performance and can self-regulate to further their learning.
How is Literacy Tracker adaptive? In low-stakes reading challenges, students will read passages and indicate which words they found difficult. After they have finished reading the passage, students will answer four comprehension questions; two literal and two inferential. The Literacy Tracker will adapt the difficulty of the passage based on the number of questions answered correctly. The next passage produced will still be on the student's self-selected interest topic, but will be at a higher, lower, or same Lexile level depending on the student's performance. This tool's adaptive approach helps to continuously present students with reading challenges to appropriately and best assess their performance.
What makes Literacy Tracker student-centered , helping them to enjoy the reading challenges?Student-Directed Interest Areas: Literacy Tracker has a unique design that features 16 student interest topics that students select before beginning the assessment. Literacy Tracker then generates passages aligned to student-selected interest and Lexile level. Research demonstrates that choice increases student motivation which is tied to higher reading achievement. Giving students a choice in their assessment passage topics sets them up for success!
Real-Time Student Feedback: Unlike other digital assessments, Literacy Tracker provides immediate feedback to students to help them develop metacognitive skills. Students are asked to self-select words that they find difficult while reading (either phonetically or vocabulary-related). This helps students develop awareness and internalization of skills needed to advance in their reading.
Additionally, Literacy Tracker notifies students when they have selected the incorrect answer to a multiple-choice question and gives them another opportunity to select the correct answer. This provides students with in-the-moment feedback to help enhance their self-regulation skills and apply reading strategies such as monitor and clarify, or re-reading the passage.
Recommended Reads: Best of all, after completing the reading challenge students can click on "My Book List" to get a personal book list consisting of 10 "just right" books that are aligned to their Lexile level and selected interest. Each of these books are linked to our open resource platform, Literacy Central, which offers standards aligned support materials including discussion guides, vocabulary supports, graphic organizers, and more.
What reading performance data does Literacy Tracker provide? For each reading challenge a student completes, the teacher will receive a reading report that includes:
Date Taken
Time Spent Reading
Passage Title
Reading Level of Challenge (Lexile)
Total Words
Words Selected
Quiz Results
How can I use this data? Educators can use this data in a myriad of ways to inform their instruction. For example, using the total words and time spent reading, you can calculate a words-per-minute-read to determine if students are meeting fluency rate goals. A miscue analysis of the words students self-selected can inform instruction in areas of phonics and vocabulary. The type of questions students missed on their first attempt can be used to inform specific comprehension strategies.
Through formative assessment data provided by Literacy Tracker, educators can enhance their reading instruction to meet the needs of each reader and students can feel empowered to understand their reading progress in a fun and motivating way. Get started exploring and using the tool today!