Corporate Partners
RIF is proud to partner with leading corporations and foundations to support childhood literacy.
Macy's
Making a lasting difference in communities everywhere
Over the past 15 years, Macy's and its incredibly philanthropic customer base has invested more than $38 million in support of RIF's mission—impacting more than of 20 million children in than 860 communities across the country.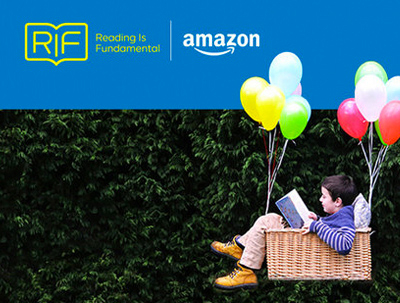 Amazon
Empowering customers to turn purchases into impact
RIF and Amazon have worked together since 2017 to empower Amazon customers to help ignite a passion for reading among children across the U.S. who may have limited or no access to books in their home.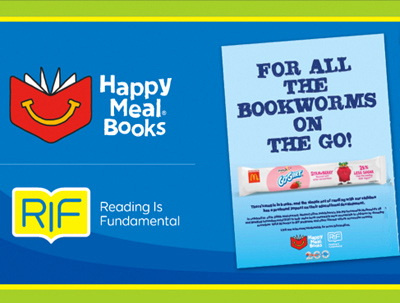 McDonald's
Reaching Families Everywhere
RIF has partnered with McDonald's for several years, supporting the Back to School Happy Meal program to reinforce the importance of family reading – supplementing toys in more than 17M Happy Meals. McDonald's also donates 100,000 new books each year from the Back to School campaign to support RIF's work in communities across the country.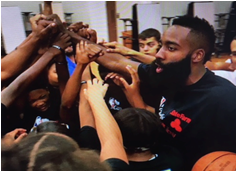 NBA Cares
Reading Is Fundamental joined forces with NBA Cares, State Farm and the Chris Paul Family Foundation to provide more than 10,000 books, literacy resources and learning tools to 2,100 middle school students in Houston who were affected by Hurricane Harvey. RIF created customized content for Literacy Central aligned with book titles that the students received. In 2018, RIF and NBACares rebuilt the school library at King Middle School.
Learn more about how your company can support children's literacy through a custom partnership.