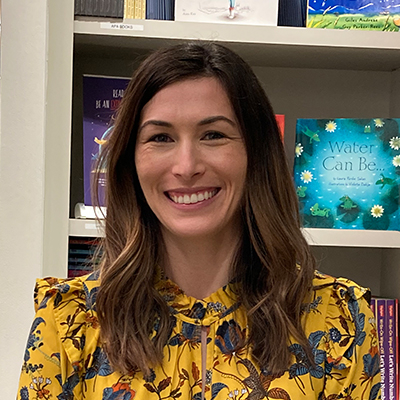 Erin Bailey
Director, Literacy & Content
Erin Bailey joined RIF in summer 2021 as the Director of Programs and Content. Her role includes serving as the subject matter expert and developing, curating, and managing content for educators and families. Before formally joining RIF, Erin partnered with the organization in several different ways such as hosting RIF sponsored webinars and supporting a grant project. In addition to RIF, Erin Bailey has been an educator in U.S. and international classrooms for over a decade. Her teaching experience includes classroom teacher for PreK-8, Literacy Specialist, English Language Development Specialist, and university instructor. Erin is a qualitative researcher who utilizes wearable video camera and walking methodologies. Her studies include interdisciplinary literacies in outdoor learning spaces, arts-based education in museum spaces, literacy teacher education, and social movements. She has presented her research at several major conferences including AERA and OMEP World and has been published in Qualitative Inquiry.
FAVORITE CHILDREN'S BOOK
It taught me that I could do anything that I set my mind to—no matter how impossible it seemed.