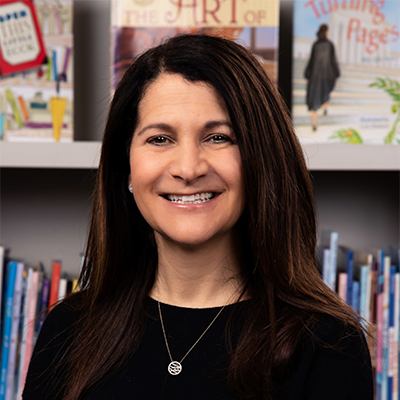 Jodi Rubin
Vice President, Strategic Initiatives
Jodi Rubin is a marketing strategy and project management leader with more than 25 years of experience in the areas of strategic marketing, brand management, partnership marketing, communications, and strategy development. Jodi currently serves as RIF's Vice President of Strategic Initiatives and is responsible for developing short-term and long-term strategic plans that align the organization for growth and sustainability.
Prior to RIF, Jodi was with Discovery Communications serving in a variety of strategic marketing roles in Domestic Distribution and Discovery Education. Jodi oversaw international educational marketing initiatives, new content provider partner efforts, and worked with Discovery's various networks to bring key initiatives to teachers and students with unique educational content and resources to inspire and engage students.
Jodi also held prior positions at Comsat International, W.B Doner Advertising, and Booz Allen & Hamilton.
Jodi holds a Master of Business Administration from the University of Maryland and a Bachelor of Business Administration from the University of Michigan.
FAVORITE CHILDREN'S BOOK
I love the variety of poems by Shel Silverstein and the silliness of the poems especially "One Sister for Sale."