Theory of Change
Reading Is Fundamental's (RIF's) programmatic work is grounded in Theory of Change models aligned to each program. These models show the links that occur from the start of a program, through implementation, to the ultimate desired end goals and demonstrate that with our RIF inputs, we are driving significant, impactful outcomes for students, educators, and families.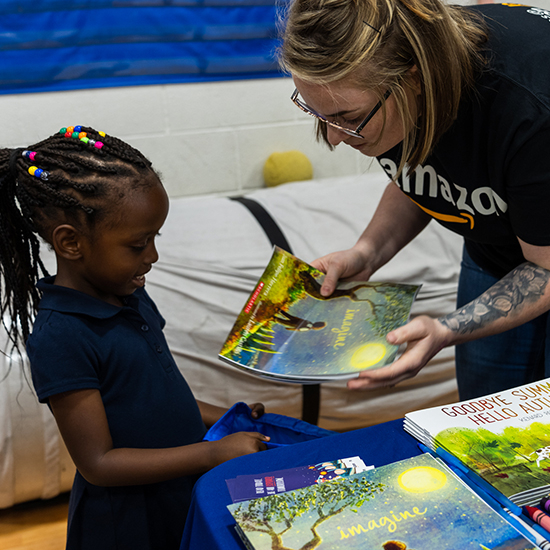 An introduction to RIF's Theory of Change models
If you're interested in developing a deeper understanding of how RIF programs' inputs, activities, and outputs impact children's literacy, the Theory of Change models provide a comprehensive snapshot. 
Books for Ownership: introduction to the model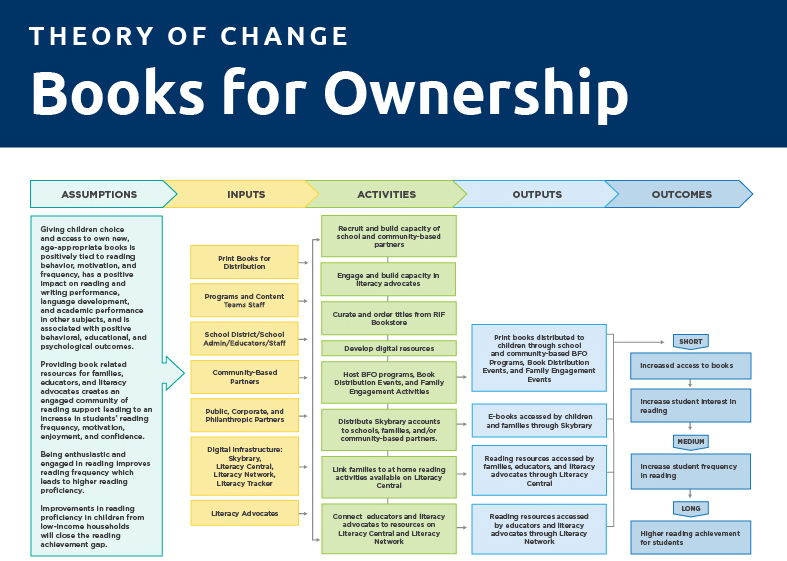 Download the RIF Books for Ownership Theory of Change model.
At the heart of our organization, we believe—and research shows—that giving children choice and access to own new, age-appropriate books is positively tied to improved reading behaviors. This model has a positive impact on reading and writing performance, language development, and academic performance in other subjects.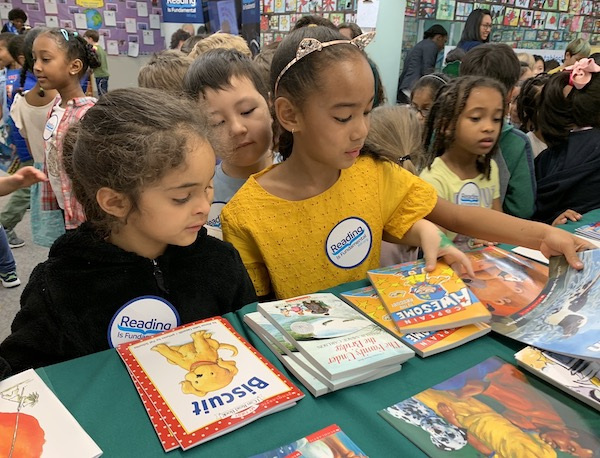 This model is also associated with positive behavioral, educational, and psychological outcomes. Complementing book ownership with an online library of resources through RIF's digital platforms, Literacy Central and Literacy Network, provides continuously evolving supplemental support for families, educators, and literacy advocates. It also ensures ongoing community engagement. 
Together, book ownership and a rich library of complementary, supplemental reading activities and resources lead to an increase in students' reading frequency, motivation, engagement, and confidence—which can all lead to increases in reading proficiency. 
The Books for Ownership model is especially important for program implementation in historically under-resourced communities, helping to close the reading achievement gap.  
Read for Success: introduction to the model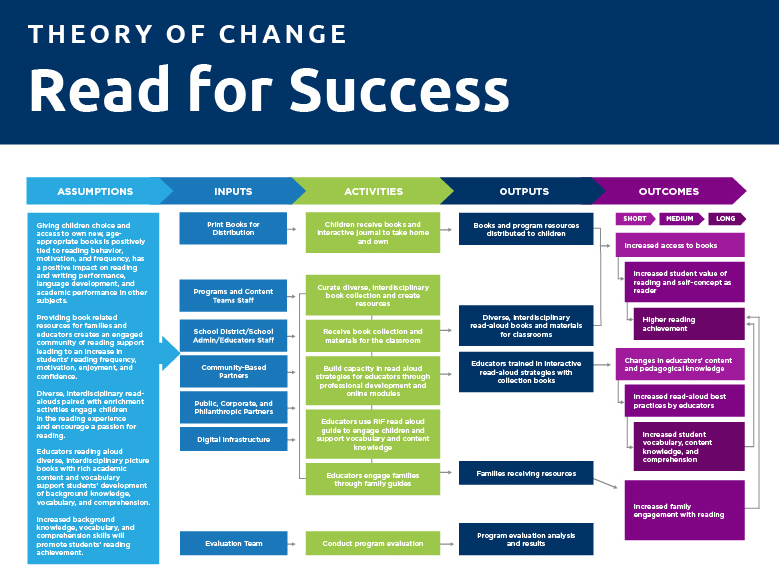 Download the Theory of Change Read for Success Model.
RIF's Read for Success (RFS) program pairs interactive classroom read-alouds with book ownership for independent reading at home. This model aligns with RIF's research-backed philosophy that book access and choice lead to increased reading interest.  
In addition, facilitators reading aloud high-quality picture books with rich academic content and vocabulary support students' development of background knowledge for content areas that are needed as they progress to middle and high school. The combination of both these RFS elements can result in improved reading proficiency. 
Explore more:
RIF in action
Since 1966, we've partnered with educators, families, and literacy advocates to change the trajectory of the literacy crisis. Check out the latest from RIF.
Join the RIF literacy movement
Our corporate partners of all sizes make a real difference in the very communities where their employees live and work. We align our partners' business and philanthropic goals to build effective, integrated campaigns and programs. Here are just a few organizations we're proud to call our partners.
Explore a RIF partnership