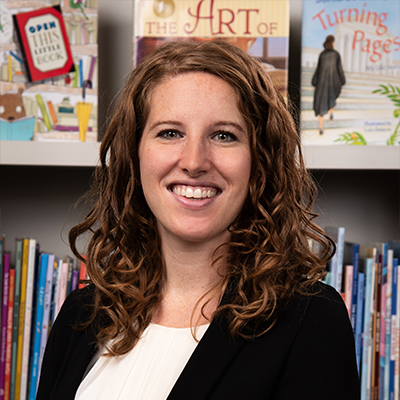 Jennifer Moone
Sr. Director, Government & Community
Jennifer Moone joined RIF in 2011. In her role, she oversees RIF's relationships on Capitol Hill and with its many community partners. Working to bolster awareness of RIF's work with lawmakers, she coordinates closely with legislative offices concerning RIF's federal priorities. She also manages RIF's initiatives with national civic and community organizations that serve as dedicated volunteers and fundraisers on behalf of RIF's mission. This includes entities like Lions Club International, the Kappa Kappa Gamma Sorority, Kiwanis Clubs, and Junior Leagues, to name a few. 
Before joining RIF, Jennifer worked as an Associate at a government relations and public affairs firm, serving the firm's municipal and education clients on a broad range of legislative issues including energy, appropriations, public safety, infrastructure and transportation. She worked on behalf of firm clients to develop and implement their federal legislative agendas and helped to develop the firm's grant writing practice. Prior to that, Jennifer held legislative and outreach roles at a national environmental non-profit organization and worked in the office of Congressman Steny Hoyer of Maryland. 
A native of Baltimore, Maryland, she holds a Bachelor of Arts from the University of Maryland, College Park, where she majored in Government and Politics as well as Spanish Language and Literature.
FAVORITE CHILDREN'S BOOK
I loved Shel Silverstein and this was favorite for bedtime. I have many memories reading this together with my parents.