Corporate partner spotlight: Dollar General Literacy Foundation
Reading Is Fundamental's (RIF's) longtime partnership with Dollar General Literacy Foundation (DGLF) offers vital literacy support by providing books and resources to communities where Dollar General employees and customers live and work.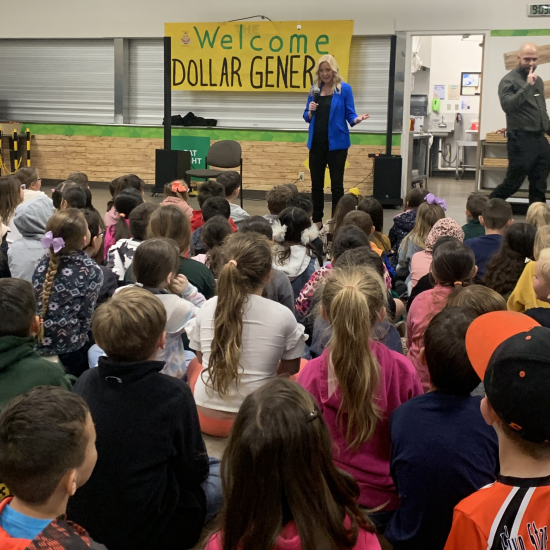 Building community and home libraries
This critical partnership supports RIF's flagship Books for Ownership program, the creation of digital reading tools, materials translated into Spanish for multi-lingual learners, and Dollar General employee engagement. Together, we inspire the joy of reading for students to help them become skilled readers, and model key literacy practices.  
20+ Years
The length of our partnership with Dollar General Literacy Foundation. 
1.9M
Books have been distributed nationwide through this corporate partnership. 
595,000+
Students reached through our strategic collaboration. 
---
Dollar General partnership highlights
For over 20 years, Dollar General has played a leading role in supporting RIF's roll out of new initiatives and in providing literacy tools and resources to children in the communities where there are Dollar General stores, making a real impact for Dollar General customers.
2022 – 2023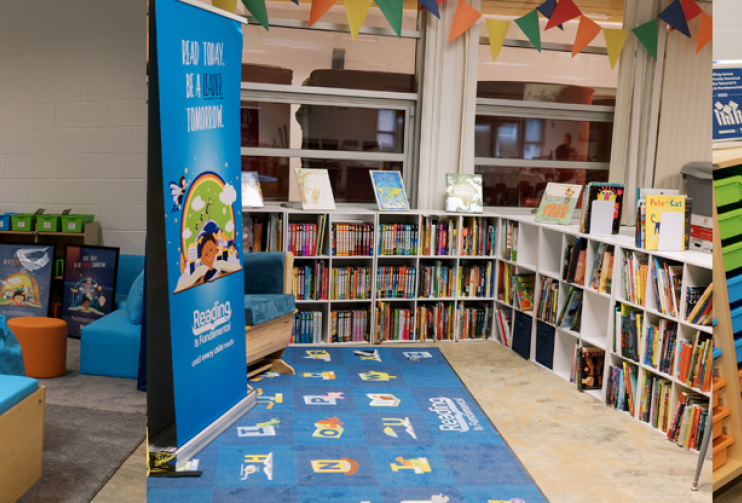 During the 2022-2023 school year, we saw another opportunity to expand our partnership with the Dollar General Literacy Foundation on the ground and online. In response to the flooding that impacted rural communities across Kentucky that year, we worked together to rebuild a school library in the city of Hindman. We provided over 2,500 books, new RIF reading corner furniture, and a mural designed by a local artist to a local school library. The project concluded with a ribbon-cutting ceremony held by community leadership, complete with a schoolwide book distribution for students.  
We also rolled out thematic digital reading toolkits monthly, in English and Spanish, reaching and supporting families and educators across the nation to reinforce foundational reading skills through online activities at home and in the classroom. 
Past milestones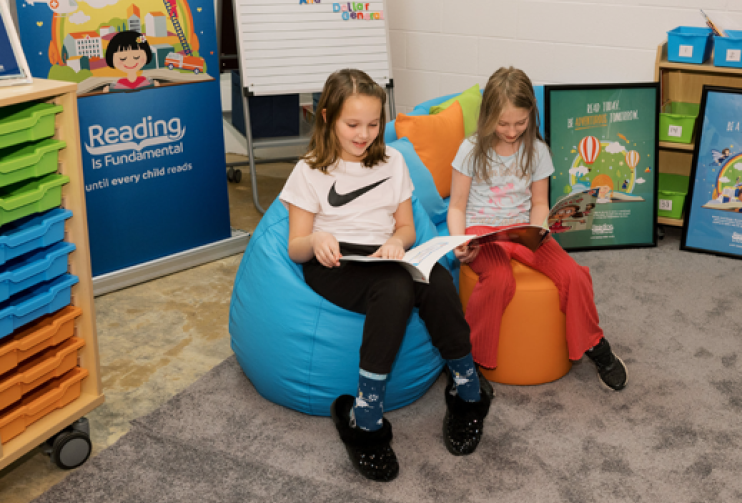 In 2008, Dollar General was instrumental in expanding our organization's Spanish language literacy resources. Thanks to this multi-lingual reading initiative, we partnered with 11 schools in New Mexico, creating free lending libraries for members of each school's Spanish-speaking community!  
Dollar General was also a key partner in the development of our innovative digital literacy tools in 2017, supporting the design and launch of RIF's Literacy Central Mobile App, as well as the content development of 500 new book titles and 2,000 support materials for Literacy Central. These resources are still utilized by educators and families every day.
During the 2004-2005 academic school year, our Dollar General and Books for Ownership (BFO) partnership began in 30 schools, across five states, with over 14,000 students receiving the opportunity to choose what they want to read. Today, our partnership has expanded to reach 44,000 students annually across 17 states through BFO.  
Our nationwide network
We operate in all 50 states, DC, and U.S. territories, offering numerous exciting ways for corporate employees and customers to volunteer and give back where they work and live.
"The Dollar General Literacy Foundation is committed to providing access and choice to high-quality books for students to build their home libraries. For nearly 20 years, we've been proud to partner with RIF by supporting the Books for Ownership program, bringing millions of books to students across the country."
Denine Torr
Vice President, Corporate Social Responsibility & Philanthropy
Dollar General
The power of partnership
Reading Is Fundamental is grateful to our corporate partners, whose commitment to tackling the literacy crisis means that more children will become skilled readers, the foundation for discovery, growth, and opportunity. Thank you for making this important work possible.
"The Dollar General Literacy Foundation plays a pivotal role in helping RIF to reach students in the most rural communities across the country. A key component of RIF's model is to support students, educators, and families where they are and provide resources that are reflective of their community. Our partnership with DGLF enables us to do just that. From providing thousands of literacy resources and books—including Spanish-language translated content to library renovations—together, we're able to reach the communities that need us most."
Bryan Klopack
Senior Vice President, Development
Reading Is Fundamental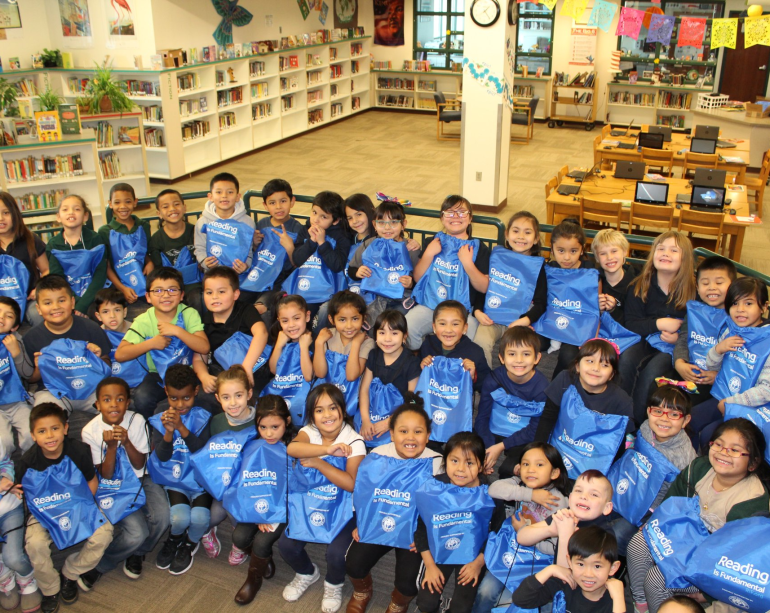 Ways to partner
There are many ways your organization can get involved with RIF! Explore how your company can support children's literacy through a custom corporate partnership.