Corporate Partner Spotlight: Macy's
For two decades, Reading Is Fundamental (RIF) has worked with Macy's to further their collective mission to provide all children with access to new, diverse books and reading resources.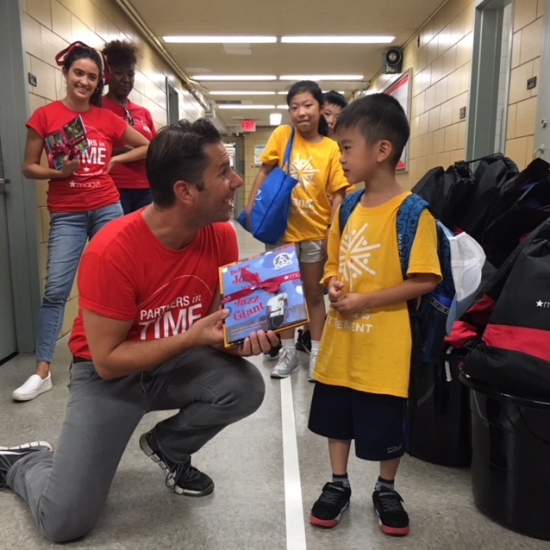 A partnership with measurable impact
Together, Macy's and Reading Is Fundamental focus on annual literacy initiatives to reduce the U.S. literacy gap and inspire the joy of reading in children in under-resourced communities.
15+M
Books distributed nationwide through our keystone partnership.
20 Years
The duration of our longstanding Macy's corporate partnership.
$46+M
Total dollars raised for RIF through this partnership including, most recently, through RIF's annual campaign supported by Macy's Mission Every One national platform. 
---
Collaborators in advancing equity
Together, RIF and Macy's have made significant progress in our critical mission to close the literacy gap in America, especially in the most under-resourced communities around the country. Explore our recent notable partnership milestones.
2023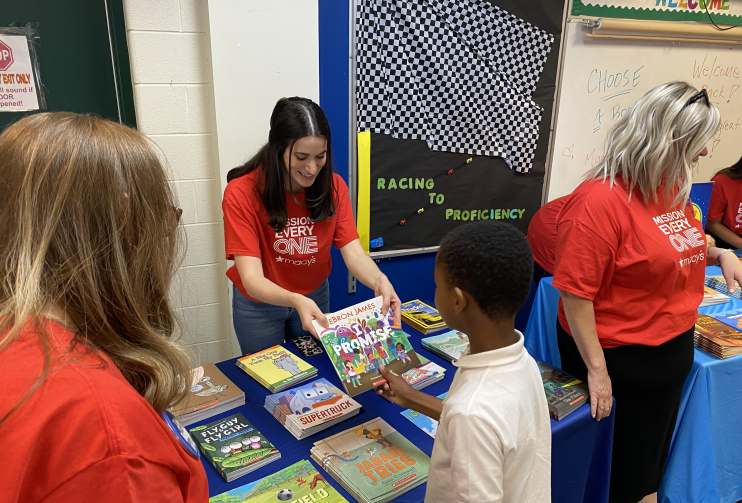 In support of providing books and reading resources to children living in our country's most under-resourced communities RIF and Macy's raised over $1.3 million in July as part of Macy's Mission Every One social purpose initiative, which included an in-store round-up and online donation campaign to support student literacy across the country.
Funds raised during the campaign will support RIF's Race, Equity and Inclusion work providing diverse books and reading resources to underserved communities in an effort to help close the literacy gap, while also supporting RIF's third Rally to Read 100, an annual six-month reading engagement initiative. 
2022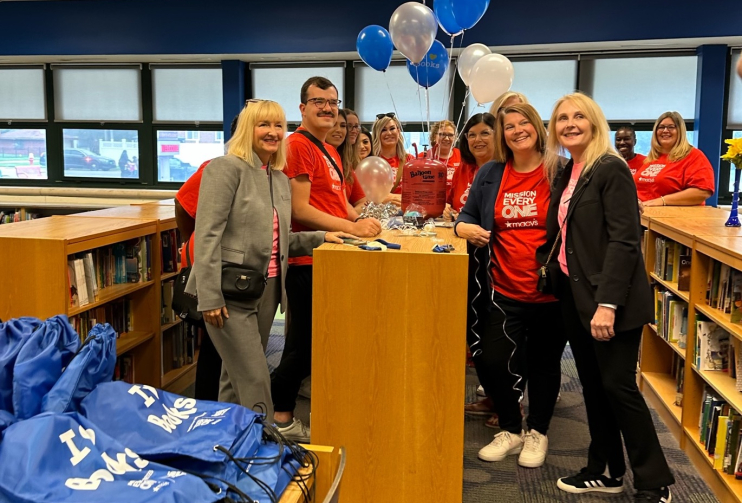 The RIF and Macy's partnership received the Golden Halo Award in the education category for our work together on the Mission Every One annual round-up campaign. 
2021
RIF and Macy's honored educators in three communities with a book celebration event for the entire school and book collections for their classrooms. These educators were recognized and celebrated for all their outstanding work in response to COVID-19 in addressing the difficulties and strains that the pandemic caused in the classroom.
2020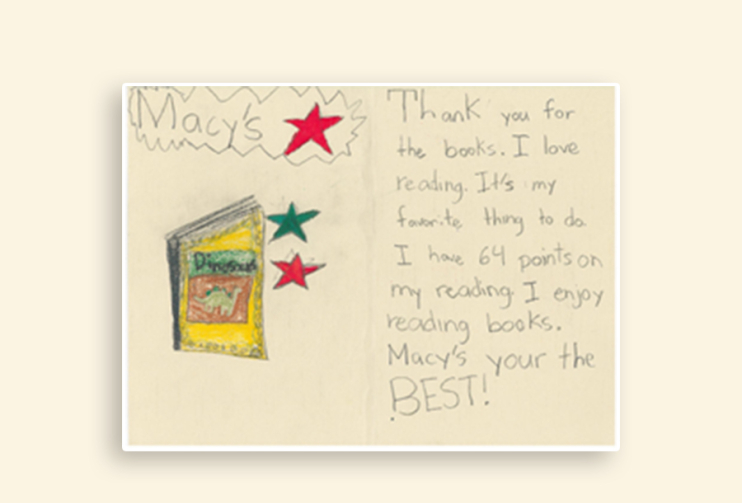 Macy's provided the initial investment to launch RIF's Race, Equity, and Inclusion Initiative (REI), which enables RIF to provide broader and deeper support to communities with the largest youth literacy gap along racial demographics. Macy's also supports the diversification of RIF's book and content offerings including the creation of our REI Center, an online destination with recommended book collections and resources so that all children can see themselves in the books provided by RIF. 
Macy's continued dedication to advancing RIF's REI work has enabled us to reach over 1.5 million additional students and welcome 66 new local partners. Additional REI support includes supporting RIF's matching grant work, which in the 2022–23 academic year awarded 94 grants to schools around the country.
2019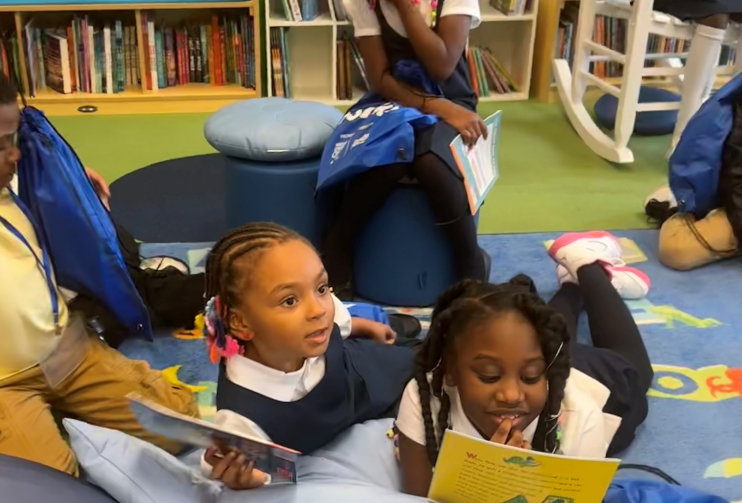 In the aftermath of Hurricane Maria, RIF and Macy's came together to rebuild a library at a local elementary school in Puerto Rico that had been devastated by the storm. Through this partnership, we rebuilt this special school community space, which included a ribbon-cutting ceremony and book celebration event for the entire school. 
The power of partnership
Reading Is Fundamental is grateful to our corporate partners, whose commitment to tackling the literacy crisis means that more children will become skilled readers, the foundation for discovery, growth, and opportunity. Thank you for making this important work possible.
"For the last two decades, Macy's has been on the forefront of RIF's mission and vision to impact more communities and respond to their literacy needs. Macy's customers and employees have helped to raise over $46 million to support strategic literacy efforts at RIF! Throughout all their support, Macy's has remained steadfast in closing the literacy gap to create brighter futures, whether that be through in-person volunteering or rebuilding libraries after natural disasters—they are a critical partner in supporting the 25 million students across the country who are struggling to read."
Bryan Klopack
Senior Vice President, Development
Reading Is Fundamental
Our nationwide network
We operate in all 50 states, DC, and U.S. territories, offering numerous exciting ways for corporate employees and customers to volunteer and give back where they work and live.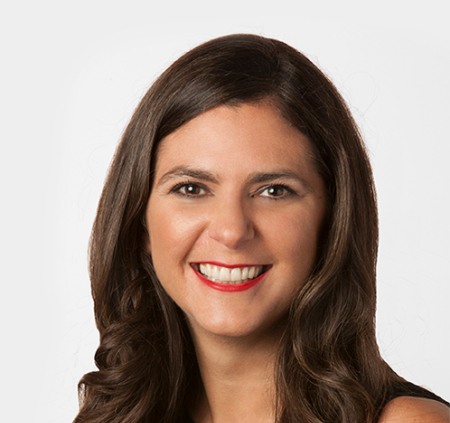 "Because RIF has a national reach, we have been able to meaningfully engage our customers, colleagues, and communities across the country, and collaborate to empower the curiosity and confidence of young people."
Sam Harrison Di Scipio
Vice President Corporate Communications, Giving and Volunteerism
Macy's, Inc.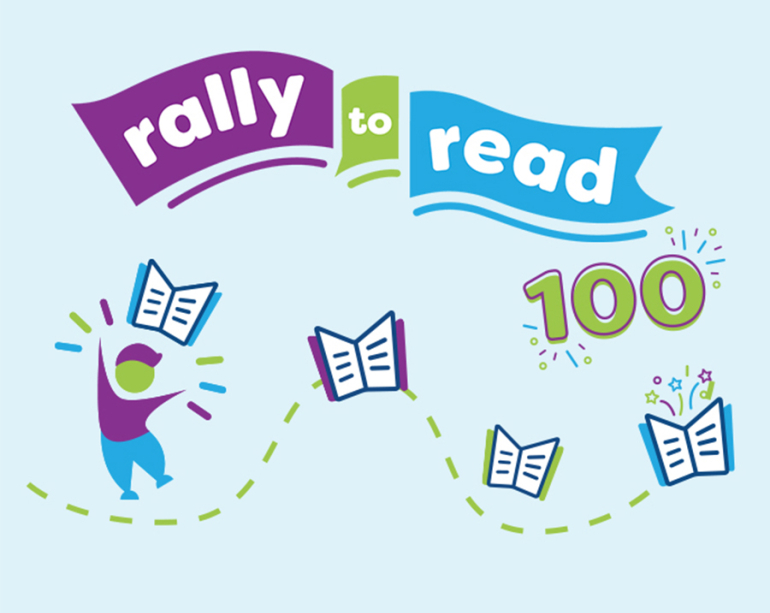 A proud inspiration partner of Rally to Read 100
Macy's continues to be a critical supporter of our free reading engagement initiative, Rally to Read 100. This popular and keystone RIF program enables us to drive reading motivation and frequency by sharing monthly themes anchored on read-alouds from notable authors and illustrators.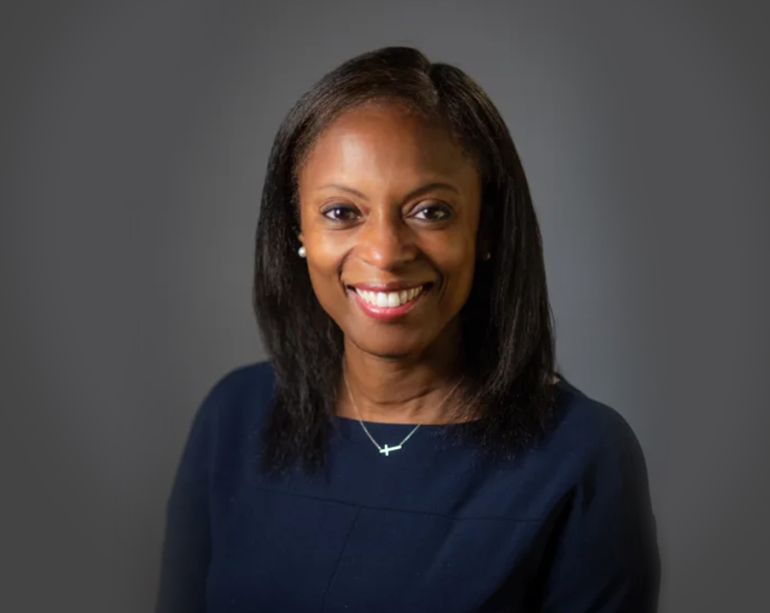 Building brighter futures, together
Discover how a RIF Kid grew up to be an elementary school principal—and how Reading Is Fundamental has impacted the students in her school and greater community—in this Slate interview with Ingrid F. Bynum, EdD, supporting Macy's "Brighter Futures Initiative" campaign.  
Why reading matters
25 million children in the U.S. can't read proficiently, which prevents them from achieving success in school, participating in all areas of life, and realizing their dreams. Our proven programs and resources help tackle this crisis—but we can't do it without you.
Learn about the literacy crisis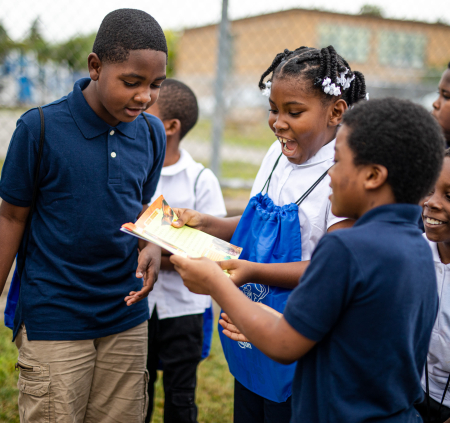 "Early literacy is the human rights issue of our time. Every child, regardless of race or economic standing deserves an equal opportunity to read. Thank you for providing us with this opportunity to aid our littlest learners."
Angela Lynch
Educator and Macy's Program participant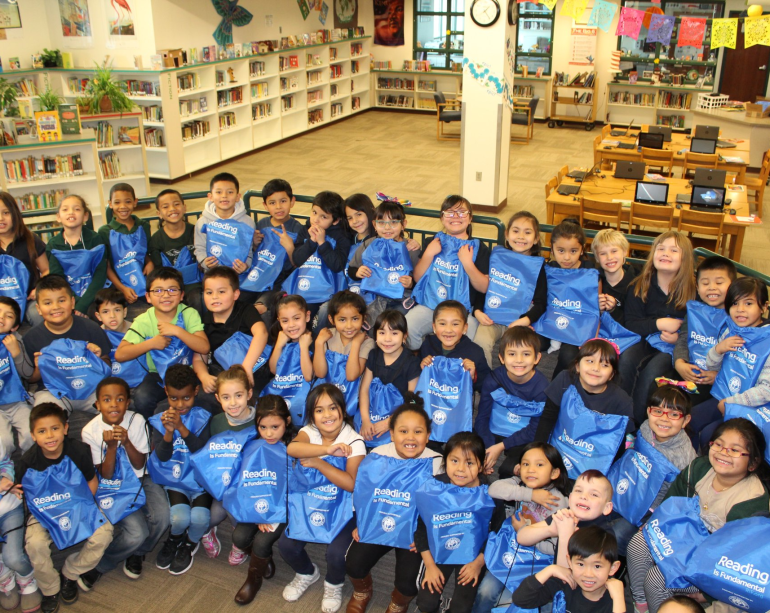 Ways to partner
There are many ways your organization can get involved with RIF! Explore how your company can support children's literacy through a custom corporate partnership.