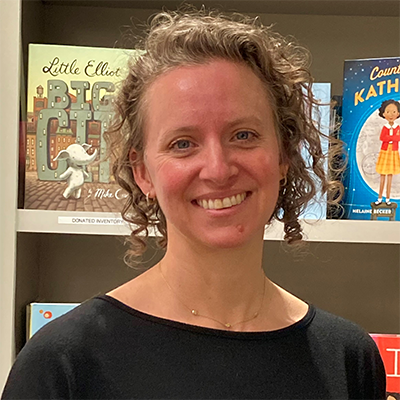 Kristin Shaffer
Sr. Director of Development
A non-profit fundraising professional for over 20 years, Kristin has a passion for working with mission-driven organizations advancing access to services and resources in underserved communities. Her career includes a wide range of experiences at the local and national level; from national organizations focused on movement building, preservation and expansion of reproductive rights, anti-hunger programs, and healthcare access to local non-profits serving on the frontline of social service delivery.
Kristin has extensive experience in the field of grant writing, grants administration and management, and events. Prior to joining RIF, she served as an external consultant working with direct service clients in the fields of education, housing, anti-poverty, health education, social services, and mental health to advance their strategic fundraising goals. She has also led a Grants and Contracts unit within the development department of a DC-based non-profit overseeing the organization's federal, state and private foundation grants and contracts. Kristin holds a B.A. in History from the University of the South, Sewanee.
A native Texan, Kristin moved to DC after graduating from college. Today, she and her husband, and their two daughters, live in the heart of DC.
FAVORITE CHILDREN'S BOOK
The characters, the humor, the illustrations, and the surprising twist have me (and now my kids) returning to Miss Nelson's classroom again and again.