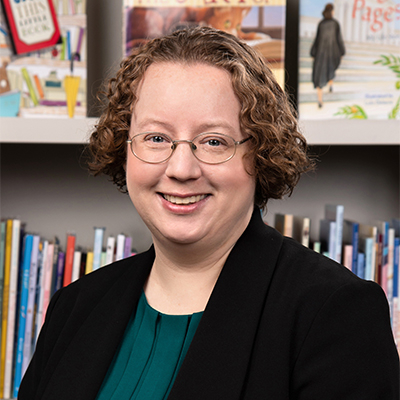 Cammie L. Backus
Vice President, Operations
Cammie Backus currently serves as Vice President, Operations and is responsible for Board of Directors management and governance, coordinating metrics reporting, and facilitating IT operations. She also works with external legal counsel on intellectual property issues and coordinates customer support for Skybrary.
Cammie joined RIF as a member of the programs department in 2000. Her previous responsibilities at RIF have included managing applications for federally funded RIF programs and analyzing demographics/statistics to help shape RIF policy. Prior to joining RIF, she worked in D.C.-area independent bookstores and for a nonprofit trade association in administration and marketing.
Cammie holds a Master of Library Science (School Library Media concentration) from the University of Maryland and a B.S. in Computer Information Systems from Strayer University.
FAVORITE CHILDREN'S BOOK
I appreciated Anne's curiosity, independence, and enjoyment of nature.