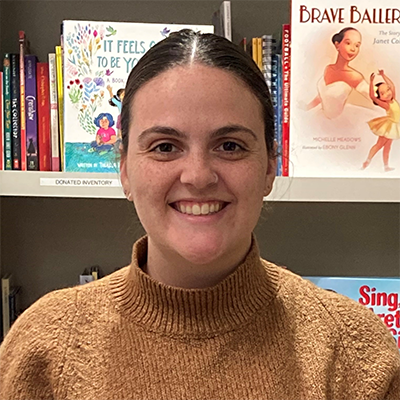 Karly O'Brien
Content Developer
Karly joined Reading Is Fundamental as the Content Developer in Fall 2022. She is currently a graduate student set to graduate in May 2023 at The George Washington University studying Curriculum and Instruction with a focus on literacy. Prior to entering graduate school, she taught Prek-4 and 5th grade at charter schools within the District of Columbia. Before joining RIF full-time, Karly interned with RIF and worked on the creation of content for the Middle School Family Literacy Initiative program. During her undergraduate time at James Madison University, she engaged with educational research, specifically looking at the effectiveness of previously research-based practices within classroom contexts. The research is now published in the Journal of Teaching of Psychology. Her professional passions include supporting early childhood literacy, while her personal passions include running and reading crime novels.
FAVORITE CHILDREN'S BOOK
Coming from a large pasta-loving Italian family, I always felt as though I could relate to this book. Plus, it always made me laugh!