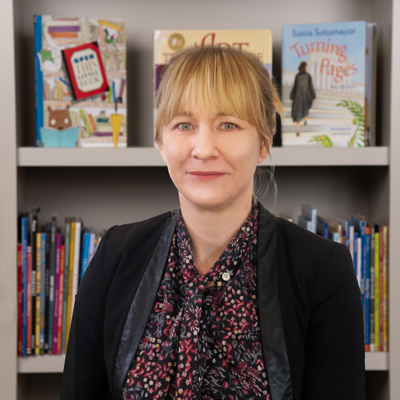 Kelly Johnson
Creative & Digital Engagement Director
Kelly has many years of experience as a graphic designer, illustrator, marketing expert and art director. Her career has touched many facets of education, having worked for Blackwell book publisher, a special needs school, a beloved children's educational television show, LeVar Burton Kids and currently RIF. Her work focuses on leveraging her design and marketing skills to create compelling, engaging materials to inspire teachers, parents, and children to realize that their own potential through the power of books.
FAVORITE CHILDREN'S BOOK
A great book to read that revives the wonder, magic and beauty of being a child.