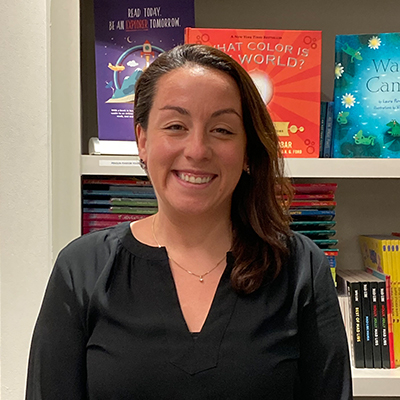 Marya Kawmy
Director, Strategic Partnerships
Marya joined RIF in September of 2021, as the Director of Strategic Partnerships. In this role, Marya works toward building and sustaining partnerships that create long-term impact for youth and bring awareness to the literacy crisis that far too many are experiencing across the United States. Prior to joining RIF she has a long history working for youth-focused nonprofit organizations in the Development realm. Marya began her nonprofit career working for a global organization called Safe Kids Worldwide (SKW) which focused on injury prevention among children. Marya worked closely with partners on issues such as pedestrian safety, furniture tip overs, medication safety and more. In addition to working closely on these pivotal programs and driving partner impact, Marya also managed SKW's annual signature event Safe Kids Day - an annual celebrity-studded event in LA and then over 400 community events nationwide. Most recently she was the Director of Corporate Giving for the Boys & Girls Clubs of Greater Washington (BGCGW) where she managed their corporate strategy and partners including employee engagement opportunities, oversaw their two signature events and worked closely with all six regional boards. Some of her favorite programs she was able work on at BGCGW included teen programming, specifically mentoring and college readiness, tutoring and educational support for K-3, and youth leadership.
FAVORITE CHILDREN'S BOOK
It's hard to pick one book but the Amelia Bedelia book series is what sparked my joy of solo reading. I couldn't wait to read about what kind of silly adventure she got into next!