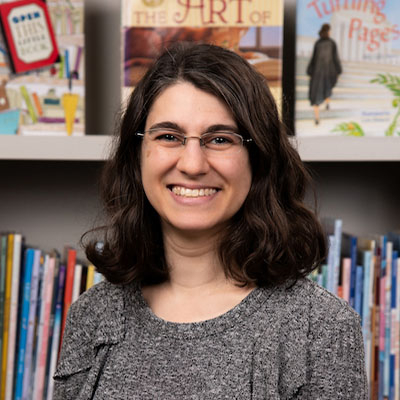 Rebecca Goldfinger
Development Database Associate
Rebecca Goldfinger joined RIF as the Development Database Associate in October of 2019. She is responsible for maintaining the data integrity of the donor data file. Prior to joining RIF, Rebecca was an academic librarian for fifteen years. As the granddaughter of a children's librarian and the daughter of a reading specialist, Rebecca has always loved books and literacy. She is thrilled to have joined RIF and is excited about this new chapter of her career.
FAVORITE CHILDREN'S BOOK
Combines bright, happy colors, delicious food, and a butterfly all in one glorious package.